News
Legal wrestle for Lesbian Vampire Killers?
A possible lawsuit contends that the AV Pictures comedy was directly inspired by a more serious Sapphic-vamp project...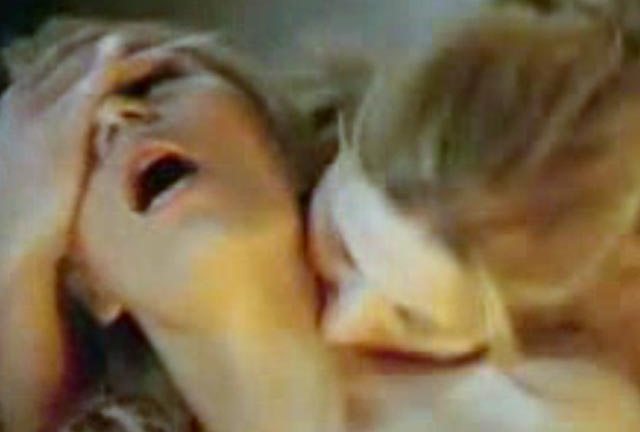 London-based film producer/director Paul Wiffen is threatening legal proceedings against the company behind this week's much anticipated release of Lesbian Vampire Killers. Wiffen claims that a producer at AV Pictures infringed the copyright of his own movie project when it was confidentially presented during a pitch in 2002.
Wiffen's own project is entitled Carmilla, a new and liberal adaptation of the 1871 Sheridan Le Fanu novel of the same title from which Hammer Films' highly successful 'Karnstein trilogy' was derived in the 1970s (The Vampire Lovers, Lust For A Vampire, Twins Of Evil).
The letter passed on to AV productions reads (in excerpt):
…Dark Star Productions still intends to produce their script with other partners and clearly the release of Lesbian Vampire Killers seriously prejudices their chances of a successful release (particularly in view of the universally negative press and public reaction LVK is already receiving). Not only has AV Pictures' appropriated the concept of the film, but their poor implementation risks prejudicing the public against any lesbian vampire film appearing in the future.
Below is the promotional trailer Wiffen produced in order to generate interest in Carmilla at the time:
Though the source LeFanu novel rests in the public domain, Wiffen is claiming that his derived script features a number of major innovations over the book, many of which, he believes, finished up as features in Lesbian Vampire Killers:
These include the idea that Carmilla is not just turning [into a vampire] one girl (as in the novella) but all the young girls in the village and that it is a male duo who discover this and are compelled to take action to defeat this vampire horde. [the AV pictures producer] gave Dark Star Productions his notes on the first draft of their script (which suggested it needed to be more modern and more humourous) and as a result, a re-write was delivered to AV Pictures at their new offices at Caparo House on Baker Street a couple of months later.
The letter contends that, in early 2003, the AV producer was intrigued enough by the trailer to request a viewing of the scenes from which it had been assembled, and was invited to a screening in Soho and attended dinner with the cast and potential investors afterwards…
…where he was heard to make various positive comments about the potential of the concept (although still talking about the need for humour and a more contemporary setting).
Wiffen could not agree development terms with AV Pictures subsequent to these discussions and meetings, and went on to seek backing elsewhere.
Wiffen also discussed the Carmilla project with the BBC during his campaign to finance the film:
"The real problem is that Lesbian Vampire Killers will probably kill the market for a real lesbian vampire tribute film," Wiffen told us. "as it is by all accounts it is such a turkey."
Lesbian Vampire Killers opens in the UK on Friday, and Wiffen has not yet disclosed any response to his communication with AV Pictures.