Reviews
Lee Evans – Big: Live At The 02 DVD review
The huge comedy gig comes to DVD, with some success....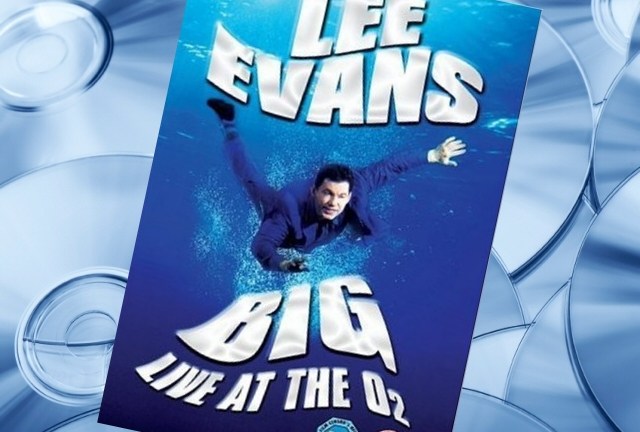 Before watching this DVD, I wouldn't have described myself as a fan of Lee Evans, for no reason other than I hadn't watched any of his shows before. Now, however, I'll be making the effort to watch more of his stuff. I realise that the DVD will have been heavily edited from the live show to display him in the best light, but as it's the DVD I'm reviewing, then that doesn't really matter. In fact, there were bits included that I'd have edited out – but more of that later.
Lee Evans is a strange-looking chap with bags of energy, not to mention buckets of sweat, but regardless of these facts, he was hilarious. He utilises the kind of comedy that's really popular just now – the kind that makes you turn to look at your partner/family member/whoever you're watching it with, and say, "You do that!" Covering everything from women in high heels to pushchairs to evil children, there's bound to be something in here that will tickle everyone's funny bone. If not, you've had a serious sense of humour failure.
There's no doubt that the people that paid to see him live got value for money (maybe even more so further back, as you'd be less likely to be covered with stray droplets of sweat) – there was so much material in the DVD, that I ended up watching it in three sittings!
As I mentioned before, there were a couple of duff moments. Most of the time, Lee was reeling off gags and stories which had me in stitches. However, he did a sketch on speed dating which involved clever lighting and a stool, and then a very, very long song later on in the show. Both of these I felt detracted from the humour and energy of the rest of his performance, and together with the poor extras on the disc, pulled the overall score for this review down. It could have just been me, but I didn't find these parts funny. I just wanted him to shut up and carry on telling jokes.
Nevertheless, I still recommend this. Even if you don't consider yourself a fan of the rubber-faced comedian, you probably will be after this. Plus, at the end of the day, it is a DVD, so you can just skip through the rubbish bits and just watch what you want. I wouldn't bother with the extras though, not unless you're really bored.
---