News
Lee Daniels to Direct Billie Holiday Biopic
Lady Day will sing the blues as Audra Day in talks to Billie Holiday in Lee Daniels' upcoming biopic.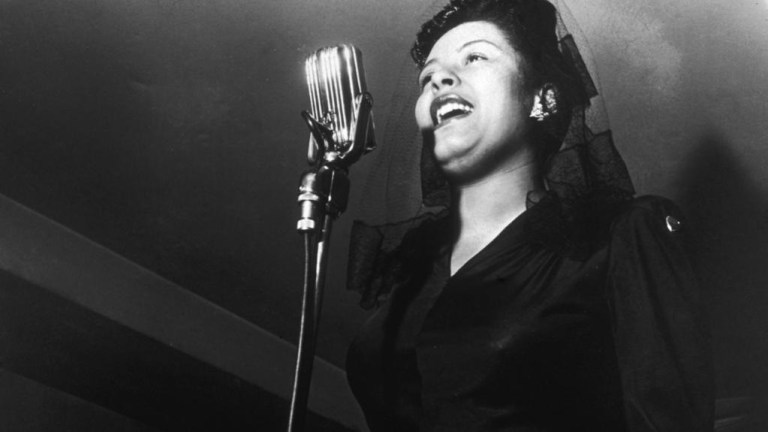 "Ever feel kind of down and out, you don't know just what to do," the late jazz master spokesman Gil Scott-Heron once asked, and suggested you pay a call on Lady Day or John Coltrane to "wash your troubles away. It was recently announced that a lost Coltrane session is finding its way to release. Without skipping a beat, Lee Daniels (Precious, The Butler, Empire) will direct a biopic on the legendary jazz singer Billie Holiday, according to Variety.
R&B singer Andra Day, who lent her voice to Cars 3 and acted in Marshall, is in talks to play Holiday, who was memorably captured by Diana Ross in the 1972 biopic, Lady Sings the Blues. Audra McDonald won her sixth Tony Award in 2014 for her portrayal of Holiday in the 1986 play by Lanie Robertson. Lakeith Stanfield (Get Out, Death Note, Atlanta) is the favorite to win the male lead. Pulitzer-winning playwright Suzan-Lori Parks (Father Comes Home From the Wars, Girl 6, Their Eyes Were Watching God) will write the screenplay.
Billie Holiday was more than an artist, she was a cultural phenomenon with gardenias in her hair. Lady Day graced stages and studios for thirty years before she died at age 44 in 1959. Her renditions of "God Bless the Child" and "What a Little Moonlight Can Do" are definitive. Her version of "Strange Fruit" did as much for the soul of civil rights as any protest, bill or edict.
Holiday was born Eleanora Fagan in 1915 in Philadelphia and grew up in Baltimore in the 1920s. Inducted into the Rock and Roll Hall of Fame in 2000, she was only 9 years old when she was one of the youngest girls sent to the House of Good Shepherd, a facility for troubled African American girls, for skipping school. Very rock and roll for a jazz legend, who also pioneered the dark side of the touring life, getting addicted to drugs and drinking herself to an all-too-short life. Holiday got her professional name  from screen star Billie Dove and made her singing debut in obscure Harlem nightclubs. John Hammond heard Holiday at a club and recommended her to Benny Goodman. She made her first recording, "Your Mother's Son-in-Law" in November, 1933, in band that included Goodman, Jack Teagarden, Gene Krupa and Joe Sullivan.
Columbia Records wouldn't let Holiday put her voice to "Strange Fruit," a poem about the lynching of a black man because of the taboo subject. So she record it for the alternate label, Commodore. Holiday recorded for the Verve label from 1952 to 1959. She released her final studio recordings for the MGM label in March of 1959.
There is no studio attached to the film yet.
Culture Editor Tony Sokol cut his teeth on the wire services and also wrote and produced New York City's Vampyr Theatre and the rock opera AssassiNation: We Killed JFK. Read more of his work here or find him on Twitter @tsokol.