News
Leaving Neverland Trailer Hints at Michael Jackson Horrors
The first trailer for the HBO documentary event, Leaving Neverland, has its first trailer, suggesting heinous activity by Michael Jackson.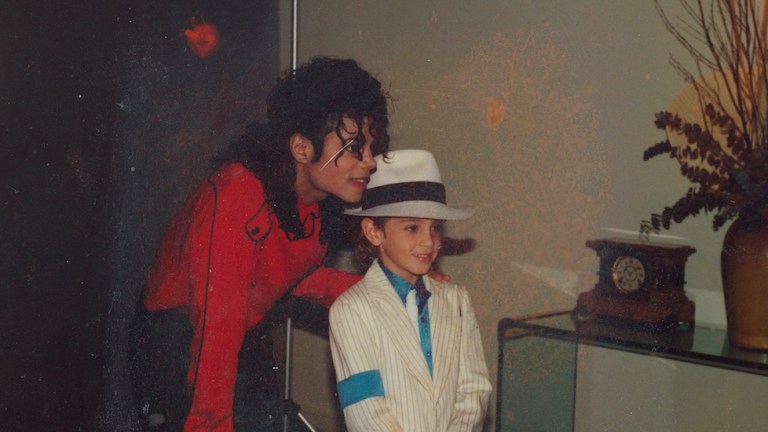 One of the most talked films out of this year's Sundance Film Festival was the four-hour and two-part film detailing in-depth some of the most painful accounts of late pop star Michael Jackson's alleged sexual assault and predation of children. Now the film, which is scheduled to premiere in a matter of weeks on HBO, has its first trailer.
In the below video, we get a hint of how a "fairy tale" invitation to Neverland Ranch became a nightmare for Wade Robson and Jimmy Safechuck when they were still small boys. Scheduled to debut in March, we are seeing only a glimpse of how the appeal of a theme park with world's most popular musician could mask what is certainly inappropriate behavior… and perhaps something more sinister.
Controversy of Michael Jackson's relationship with children, particularly young boys, has surrounded the pop star's legacy in life as well as death. He first was publicly accused of child molestation by a family he invited into the Neverland Ranch in 1993. While no charges were ultimately filed, and Jackson settled outside of court with for $22 million, he would be charged again in 2003, leading to a very public trial which resulted in seven acquittals of child molestation in 2005.
There have been many stories that have long been pushed to the margins of the mythology around the talent who introduced the world to "Thriller," "Billie Jean," and a variety of other beloved pop songs and pop culture iconography. Yet at four hours, Leaving Neverland has been alleged by those who have seen it to be an eye-opening and emotionally devastating experience. IndieWire's David Ehrlich said out of Utah last month, "It may not be much of a secret that Michael Jackson acted inappropriately with a number of young boys, but there's no way to prepare yourself for the sickening forensic details presented in Dan Reed's four-hour exposé." He went on to suggest it will change how you listen—if at all—to the musican's music.
Leaving Neverland premieres on HBO on March 3 and March 4.