News
Leatherface Trailer Hacks at Texas Chain Saw Massacre Origin
New trailer for Texas Chainsaw Massacre prequel Leatherface takes a fleshy mask off the origin story.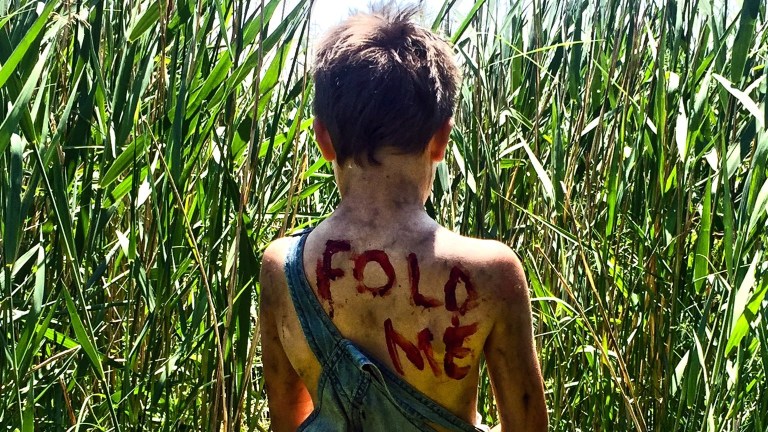 The pace of the first Leatherface trailer takes off like it's been set to a rip cord. The upcoming prequel to Tobe Hooper's classic, The Texas Chain Saw Massacre will show how Leatherface fashioned his first mask. From the nabbing of the victim, through a hay covered trap door in a barn, to the final fitting.
Leatherface stars EastEnders' actor Sam Strike as Jackson, Ike as James Bloor, and Sam Coleman as contenders for the title role, and Vanessa Grasse as Lizzy, a nurse they kidnap from the mental hospital they call home. Stephen Dorff plays Texas Ranger Hartman, who has a vendetta against the future Leatherface. Lili Taylor from The Conjuring plays Verna Sawyer.
Leatherface is directed by Alexandre Bustillo and Julien Maury, based on a script by Seth Sherwood. Jessica Madsen, Lili Taylor, Stephen Dorff, Sam Strike, and Finn Jones will star in the film.
Here is the synopsis
"In this prequel to The Texas Chain Saw Massacre, a young nurse is kidnapped by a group of violent teens who escape from a mental hospital and take her on a road trip from hell. Pursued by an equally deranged lawman out for revenge, one of these teens is destined for tragedy and horrors that will destroy his mind, molding him into the monster we now call Leatherface."
Leatherface will serve up the origin story. A teenage Leatherface in the 1970s lives in a mental institution until he escapes with a pack of fellow patients. The four teens kidnap a young nurse and go on the run, pursued by a deranged lawman bent on revenge.
Leatherface was directed by French filmmakers Julien Maury and Alexandre Bustillo, who made the cult film Inside. The screenplay was written by Seth M. Sherwood. 
Leatherface is the second prequel to the franchise after The Texas Chainsaw Massacre: The Beginning from 2006, which didn't tell the origin story. Leatherface was announced more than three years ago, The film wrapped filming a while ago.
Leatherface comes out more than 40 years after the original film. The upcoming Texas Chainsaw Massacre prequel will hit theaters in time for Halloween.It will drop on DirecTV on September 21, 2017, and in theaters and Video on Deman on October 20, 2017.