News
Lawrence of Arabia Returns to Theaters in September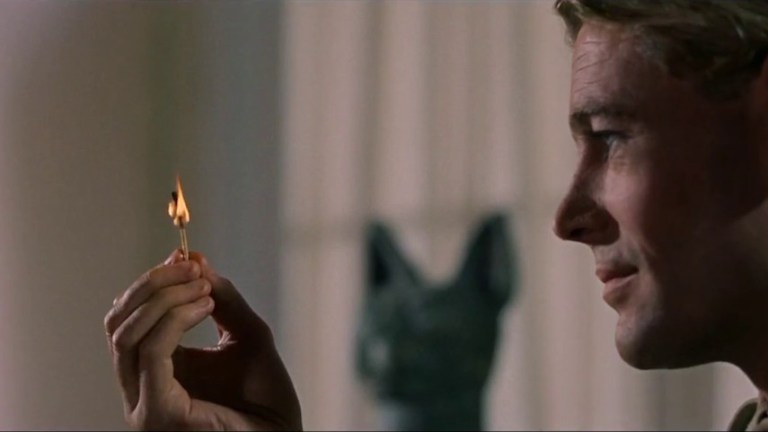 Every summer brings a slew of epics and would-be computer animated spectacles, yet it is safe to say that there are few motion pictures as epic as David Lean's Lawrence of Arabia. A sprawling cinematic masterpiece that spanned continents in its production, and nearly four hours in its running time, few real, unenhanced images of deserts and vistas have had the sweep of this visual wonder about World War I in the Middle East. And now it's coming back to the big screen for two days next month, courtesy of Fathom Events and Turner Classic Movies' TCM Big Screen Classics series.
Now confirmed to be presented in its original 2.20:1 aspect ratio, and with remastered 5.1 audio to better savor the film's majestic Maurice Jarre score, the picture event will recreate the 1962 viewing experience, complete with an intermission that leaves space for Jarre's overture. Scheduled for screenings on both Sept. 1 and Sept. 4, which you can pick up tickets for right here, the film will be presented in 4K after a new and meticulous restoration that utilized 8K scanners on the film's original 65mm negative. According to TCM, damage and deterioration that has persisted for more than 50 years has been corrected with the cleanest restoration of the movie to date. TCM host Ben Mankiewicz will also provide commentary before and after the screening.
Lawrence of Arabia is of course Lean's magnum opus about T.E. Lawrence (played mythically in the film by Peter O'Toole), a British solider who unites the Arabic Empire against the Turks. His reward after the fact was certainly wanting, but the film that lionized his legend was not, especially due to a supporting cast that included Alec Guinness, Anthony Quinn, Omar Sharif, and the invaluable Claude Rains. Granted, in the nearly six decades since its release, the film has come under scrutiny as a white savior narrative, and it arguably is (albeit, who is really saved in the end?), but it is also a film of its era that likewise stands as an adventure, drama, and technical triumph the likes of which the world has not seen before or since.
read more: Glory and the Legacy of the Most Graceful Civil War Movie
The movie won seven Oscars, including Best Picture and Best Director, and in 2019, it will invite you to get lost in its desert again.
Read and download the Den of Geek SDCC 2019 Special Edition Magazine right here!
David Crow is the Film Section Editor at Den of Geek. He's also a member of the Online Film Critics Society. Read more of his work here. You can follow him on Twitter @DCrowsNest.