News
Kasdan Says Disney "Blew It" with Solo: A Star Wars Story
Star Wars screenwriter Lawrence Kasdan has grown weary of the franchise.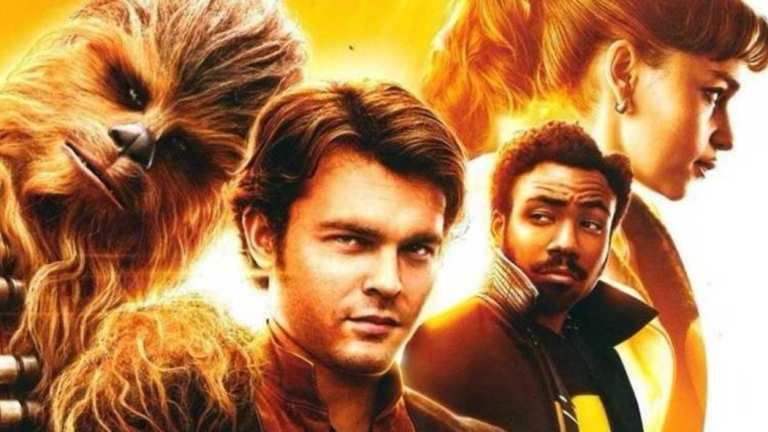 Lawrence Kasdan has had just about enough of Star Wars. The man who co-wrote The Empire Strikes Back, Return Of The Jedi, and The Force Awakens seemingly reached a tipping point after his experience on Solo: A Star Wars Story with Lucasfilm and Disney a few years ago.
In a new interview at the Austin Film Festival (via SYFY Wire), the much-loved screenwriter talked briefly about his history with the multi-billion dollar franchise, and said that he had decided to give writing Solo: A Star Wars Story a shot with his son Jonathan because working on The Force Awakens with Disney and J.J. Abrams was "a very good experience". Unfortunately, when Solo was eventually released in 2018 following a tumultuous production that saw directors Phil Lord and Chris Miller fired and replaced with Ron Howard, the film underwhelmed at the box office.
Han Solo had been Kasdan's favourite Star Wars character, and George Lucas had originally piqued his interest in the spin-off movie years ago. After finally getting a Solo script finished, though, "the studio blew it" Kasdan said, adding "but that's not unusual."
When Solo became a commercial disappointment, Kasdan wanted to step away from Star Wars completely and focus on directing, but he says Lucasfilm continued to try to woo him back, even sending over a messenger to his house with a new Star Wars script for him to read through.
"I never saw this poor messenger they sent. I said, 'I can't take it.' I didn't want to sit down and read someone else's Star Wars movie. I'm just not interested in Star Wars," Kasdan recalled, before stating "Don't think for a second I don't know how lucky I am that they're sending a Star Wars script to my door and I can say, 'No, I won't accept it.' You have to be in a very privileged situation to do that, and I don't ever take that for granted."
Kasdan continues to pursue his directing passion, and recently co-directed doco Last Week At Ed's with wife Meg. He has previously helmed big screen Stephen King adaptation Dreamcatcher, 1994's Wyatt Earp, Baby Boomer touchstone about middle age, The Big Chill, and classic '80s neo-noir erotic thriller Body Heat. He also wrote the screenplay for Raiders of the Lost Ark.