Reviews
Law And Order (1978) DVD review
It's not the Law And Order you might be thinking of: instead, this late '70s British show arguably had as much influence on Life On Mars as The Sweeney...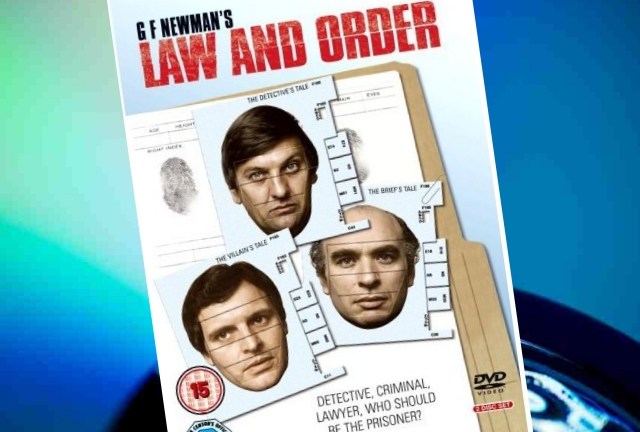 A Detective's Tale, A Villain's Tale, A Brief's Tale, A Prisoner's Tale.Running time: 320mins approx. (4×80 mins) (BBC DVD / 2 Entertain)
GF Newman's four feature-length plays depict a corrupt justice system, through the eyes of a policeman, a criminal and a lawyer. Produced by Tony Garnett, the plays were originally transmitted on BBC2 in April 1978. An intelligent, compelling but deeply controversial drama, Law and Order outraged the police and judiciary alike.
There are strong central performances from Derek Martin as Flying Squad officer DI Fred Pyall, a pre-EastEnders Peter Dean as petty criminal Jack Lynn and Ken Campbell as bent brief Alex Gladwell. The actors were told their roles were almost interchangeable, suggesting the police weren't so very different from the men they pursued. At the heart of the drama was dubious DI Pyall's tampering with evidence, brutalising a prisoner and "fitting up" a suspect for a crime they didn't commit. This storyline probably influenced the methods of Life On Mars' DCI Gene Hunt as much as anything In The Sweeney. Pyall's boss condoned what he called "checks and balances", suggesting the petty crooks were due some time inside.
Gordon Newman created a neo-documentary style that allowed many non-actors to essentially play themselves, adding a naturalism and authenticity to the drama. The series boasted several police advisors for its attention to detail and accuracy. Detractors distanced themselves from the suggested corruption though later conceded it was more accurate than they were prepared to admit.
Newman's interest in police corruption was noted in the late 60s when he suggested a storyline to the makers of Z Cars in which a senior officer takes a bribe. Told his ideas weren't right for the programme, he turned his attention to creating something more realistic of his own. Law and Order was the fruit of his labour. Newman went on to create Judge John Deed and recently announced a contemporary follow-up to Law and Order.
Tony Garnett was no stranger to controversy having produced Cathy Come Home, the seminal 1966 Wednesday Play. Garnett produced the 90s police corruption drama Between The Lines and created and produced the successful twentysomething legal drama This Life.
Extras include a 25 minute making-of feature, Criminal Minds with contributions from Newman, Garnett and actors Derek Martin and Ken Campbell and Forked Tongues a glossary of cockney rhyming slang.
Main Feature: 
Extras: