News
Laurence Fishburne Probably Won't Return to the DCEU
His character Perry White probably won't be back in the DCEU but Laurence Fishburne is excited to be a Marvel man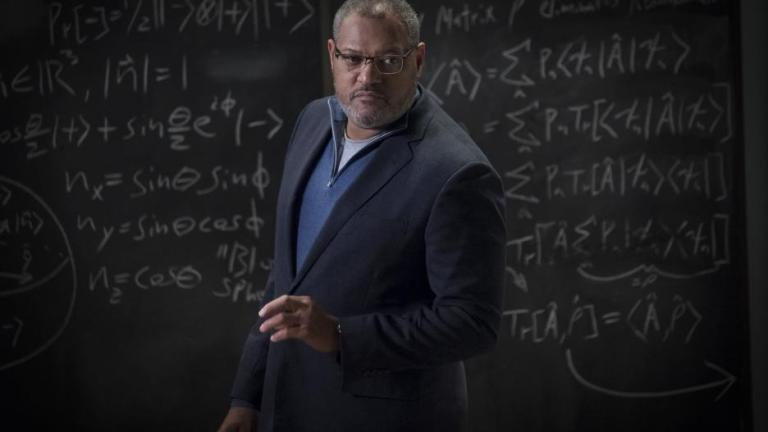 It's not uncommon for actors to traverse both of the major comic-book studios, popping up in both Marvel and DC films. Ben Affleck was Daredevil and now he's Batman, Ryan Reynolds was Green Lantern and now he's Deadpool, Josh Brolin was Jonah Hex and now he's Thanos. And Cable. 
Slightly more rare are actors who appear in both the DCEU and the MCU – we can think of a couple – Adewale Akinnuoye-Agbaje was in Thor: The Dark World as well as Suicide Squad, Zachary Levi was in Thor: The Dark World and Thor: Ragnarok and is now off to be Shazam, Florence Kasumba played Ayo in Captain America: Civil War and Black Panther and also appeared in Wonder Woman as Senator Acantha.
Another such multi-tasker is of course Laurence Fishburne who played Perry White, the editor-in-chief of The Daily Planet in the DCEU, and has now joined the MCU. Fishburne appeared in Man of Steel and Batman v Superman: Dawn of Justice but now it looks as if his DCEU days are done.
We spoke with him last week, to support the release of Ant-Man and the Wasp where he plays scientist Dr Bill Foster, Fishburne said he think's he's unlikely to be back at The Daily Planet any time soon.
"I don't think I'm still on call. I was unfortunately unable to go do some work on what turned out to be the Justice League movie," he said. "I don't know that I need to go back or if they'll have me back or not, but I was grateful to have been a part of it. I loved working with Zack (Snyder), I think he makes an incredible superhero movie. I'm just excited to be a part of this (the MCU) now."
Sounds like Bill Foster may well be returning to the MCU however.