News
Lauren Bacall Dies At 89
Lauren Bacall, half of the iconic Bogie and Bacall from films like To Have and Have Not and the Big Sleep, passed away Tuesday.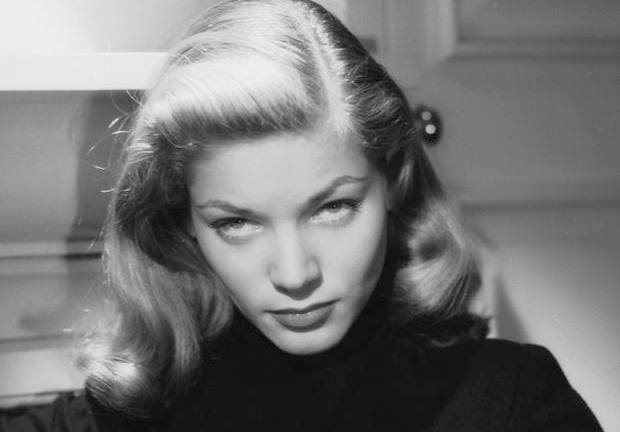 Very few movie stars achieve the level of fame and unforgettable mystique that Lauren Bacall did, and all she ever had to do was put her lips together and whistle.
Bacall, one of the last great movie stars from the golden age of Hollywood, died Tuesday at the age of 89. Her son, Stephen Bogart, confirmed her passing via a representative.
"Ms. Bacall passed away peacefully at her home in New York City earlier today," said Robert de Klerk, co-managing partner of the Humphrey Bogart estate.
Lauren Bacall oozed charisma the moment she broke into the Hollywood scene in Howard Hawks' 1944 film, To Have and Have Not. Ostensibly a film about Humphrey Bogart getting entangled in a Hemingway-based subplot of contraband and crime, all anyone noticed was Bacall's slinky form that wrapped around a raspy and sinuous voice that seemed far beyond her mere 19 years of age at the time of filming.
Indeed, it was more than enough to bedazzle the then-married Bogart, who despite being 26 years Bacall's senior, began one of the most legendary Hollywood romances in film history with the actress that has elevated both to the status of one of cinema's greatest love stories. They married in 1945 and appeared in three more pictures together, including The Big Sleep (1946), Dark Passage (1947), and Key Largo (1948).
Before she was Lauren Bacall, however, she had been born Betty Joan Perske in 1924 in the Bronx borough of New York City. After her parents' divorce, she took her mother's maiden name of Bacall. While taking acting lessons at the American Academy of Dramatic Arts, she began a modeling career as Betty Bacall before changing her name and debuting on Broadway in 1942; she was only 17-years-old.
Discovered in the pages of Harper's Bazaar by Howard Hawks' wife, Slim Hawks, she was quickly auditioned and cast to star opposite Bogart in the film that included one of the most iconic lines in film history: "You don't have to do anything, not a thing. Oh, maybe just whistle. You know how to whistle, don't you Steve? You just put your lips together and blow."
Beyond her 12-year marriage to Bogart, which ended with his death from smoke-induced cancer of the esophagus in 1957, the film ushered in a film career that spanned more than 40 films. Highlights include How to Marry a Millionaire (1953), a CinemaScope musical that starred Bacall along with Marilyn Monroe and Betty Grable. They played three gold diggers who set their eyes upon William Powell, amongst others.  She also starred opposite Gregory Peck in Designing Woman, a 1957 romantic comedy that won the Oscar for Best Original Screenplay. The New York Times compared Bacall and Peck in the film to Katherine Hepburn and Spencer Tracy.
Bacall found greater individual recognition on the Broadway stage, where she enjoyed her first starring role in the 1959 comedy Goodbye, Charlie. Bacall would go on to win a Tony for the musical adaptation of All About Eve, Applause (1970). She would win another Tony for Woman of the Year, which was a 1981 stage adaptation of the film that launched the other legendary golden age Hollywood romance, Hepburn and Tracy.
Bacall was not nominated for an Oscar until 1997 when she was recognized for her Best Supporting Actress work in The Mirror With Two Faces. While she lost the Academy Award, she picked up the Golden Globe for her work. She would still go on to be awarded an Honorary Oscar by the Academy in 2010.
More recent fans who are unfamiliar with her earlier work would likely know her from appearances in recent films like Birth (2004) and Dogville (2003). She also memorably provided the English language voice for the Witch of Waste in Howl's Moving Castle (2004).
But for many, much to Bacall's well-documented chagrin, it will always go back to Bogie and Bacall. Indeed, while always speaking highly of her love for Bogart and that time of her life, she repeatedly showed reluctance to consistently be mentioned in the same breath as him. She told Vanity Fair in 2011, "My obit is going to be full of Bogart, I'm sure."
At the risk of fulfilling that reluctant prophecy, one of the all time great American crime films for me, which remains criminally underrated, is her final collaboration with Bogart: 1948's Key Largo. The eerie and claustrophobic story of how a World War II vet gets embroiled into protecting a Floridian woman (Bacall) and her father after a sleepy hotel is taken over by Lucky Luciano-inspired Johnny Rocco (Edward G. Robinson), and a crew of thugs he's shipped up from Cuba to run his national crime syndicate, Key Largo becomes a moody psychological horror when a hurricane forces them all to share space, words, and ultimately bullets for a night. While Bacall's Nora Temple lacked the femme fatale seduction of To Have and Have Not's Marie "Slim" Browning or The Big Sleep's Vivian Rutledge siren, there was a smooth calm and ironclad core to her Key Largo protagonist; one just as intimidating as good old boys Bogart and Robinson trading fisticuffs and guns.
That fire was on display her whole career; it will continue to burn bright throughout the rest of film history.