News
Las Vegas Love Stories Trailer: A Series of Six Micro Movies
Eternal Sunshine director Michel Gondry plays with a new cinematic structure for MGM.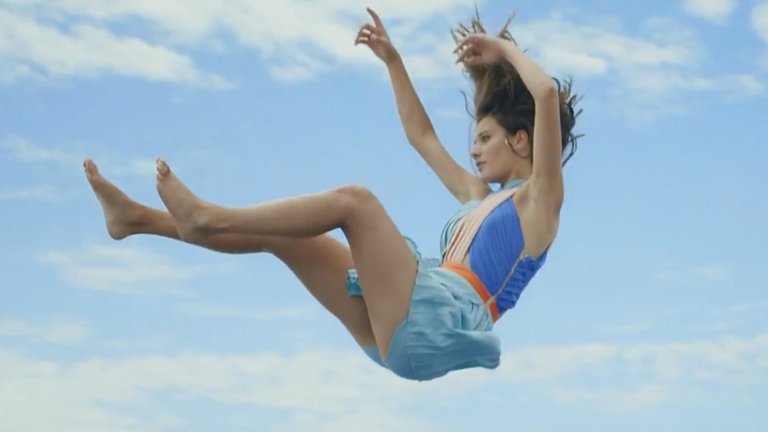 In a time when more and more people are finding ways to skip commercials, companies are having to get creative about how to get their product in from of the eyeballs of potential consumers. Enter Las Vegas Love Stories, a series of short films directed by feature film director Michel Gondry (Be Kind Rewind, Eternal Sunshine of the Spotless Mind) and his brother, Oliver Gondry (music videos for OK Go, The White Striples, and The Chemical Brothers), that are all shot in and around Park MGM Resort & Casino in Las Vegas.
Las Vegas Love Stories is a collection of six "micro movies" that are all 8.2 seconds in length. (Kind of like the visual counterpart to flash fiction?) Why 8.2 seconds, you ask? There's a dumb idea in popular culture that our attention span has shortened to 8.2 seconds in this modern era of distraction. According to some research, this is also the amount of time it takes to fall in love. (Again, color me skeptical.) 
Regardless of the veracity of these facts, it is still a cool structure around which to arrange a short film collection. The press release (via Birth Movies Death) for Las Vegas Love Stories calls the short films, which cast non-actor real life couples in the main roles, "uniquely interconnected" and says they "push the boundaries of traditional filmmaking formats." Furthermore: "Through these films, the Gondry brothers explore how meaningful connections can be made within fleeting moments of time while paying homage to the overall universal feeling of falling love."
The films themselves look beautiful, as evidenced by the just-released trailer, which is only 31 seconds for obvious reasons. (Don't want to give the whole game away!)
The films took three months to shoot, during which time the Gondry brothers collaborated with costume designer Chanel Gibbons, production designer Annie Sperling, director of photography Adam Newport-Berra, visual effects supervisor Jean-Marc Demmer for EIGHT VFX, and composer-duo Ari Balouzian and Ryan Hope from Appraiser.
Here are the synopses for each of the six short films:
'It Is Decidedly So'
Faced with the joy of a newlywed couple in Las Vegas, a woman's emotions take her on the ride of her life when she spots a man from afar.
'Room 802'
Two best friends see each other in a new light after a night out in Las Vegas.
'The Big Eight'
A woman spots love at first sight at a Las Vegas craps table and rolls the dice with one wish in mind.
'No Ordinary August'
A couple dives into their emotions in a Las Vegas resort pool.
'Night of the Scorpio'
An unstoppable force brings two people together to send sparks flying through the night in Las Vegas.
'Our Infinity'
After falling in love in a Las Vegas resort, a woman struggles with the uncertainty of her new romance.
Las Vegas Love Stories will be released on YouTube on September 25th.
Kayti Burt is a staff editor covering books, TV, movies, and fan culture at Den of Geek. Read more of her work here or follow her on Twitter @kaytiburt.