News
LA's Finest: Trailer and Release Date for Bad Boys TV Spinoff
LA's Finest, the Bad Boys TV spinoff, starring Gabrielle Union and Jessica Alba, heads to Spectrum On Demand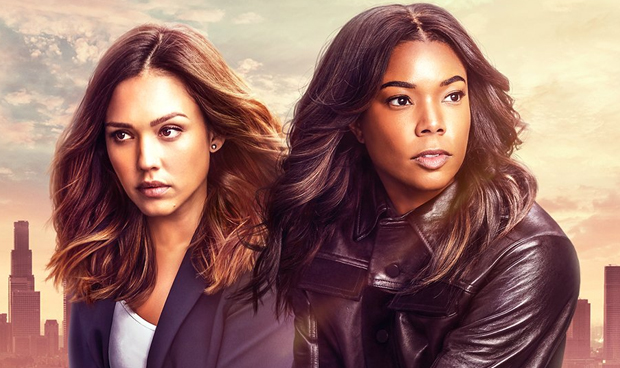 Bad Boys TV spinoff LA's Finest has received a new lease on life with a series order from Charter Communications.
LA's Finest – which will showcase high-profile stars Gabrielle Union and Jessica Alba – has been ordered to series by Charter Communications for a 13-episode inaugural season as an hourlong drama. While the show was originally planned by Sony Pictures Television for NBC, the Peacock passed, leaving the formerly auspicious project sidelined.
Now, with the long-awaited movie sequel, Bad Boys 3, a.k.a Bad Boys for Life, becoming a reality, Charter, the second-largest cable company in the world (just behind Comcast), is seizing an opportunity that will make LA's Finest the very first original scripted series on its streaming service, Spectrum On Demand.
LA's Finest Trailer
The first trailer for LA's Finest has arrived, putting a (supremely So-Cal) female-led spin on the tried and true buddy cop formula between stars Union and Alba.
LA's Finest Release Date
LA's Finest is now set to premiere on May 13 for Spectrum video subscribers, where the first three episodes will be available to stream. Subsequent episodes in the 13-episode Season 1 will be uploaded every Monday.
The release date announcement – dropped the same day as the first trailer – was made in this teaser clip, which showcases an initially-enticing pillow fight that escalates dangerously.
Here's the first official poster image of the LA's Finest primary duo.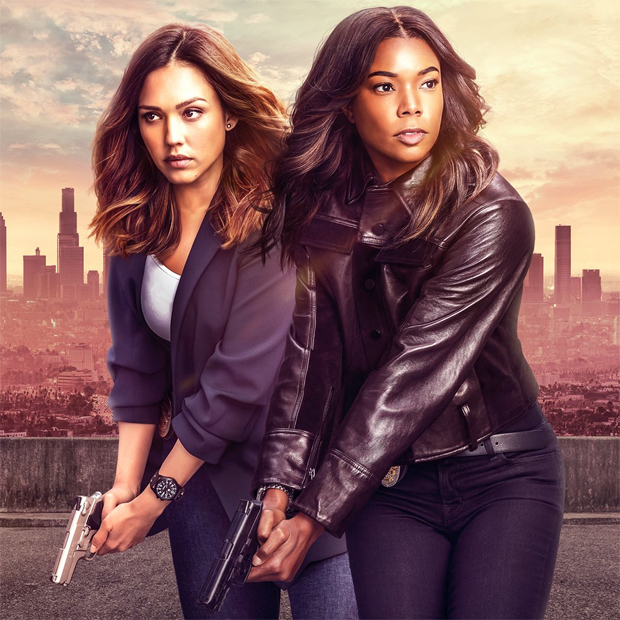 LA's Finest Story
While the Bad Boys buddy cop film franchise, starring Will Smith and Martin Lawrence, has been dormant since the 2003 sequel, it will finally return in the form LA's Finest, starring Gabriel Union, who reprises her Bad Boys 2 role as Syd Burnett, the sister of Lawrence's Marcus Burnett. Syd happened to be dating Marcus's police partner, Will Smith's Mike Lowery; respective relationships that surprised both men. However, Marcus and Mike eventually learn that Syd was an undercover DEA agent who was investigating the same Cuban ecstasy ring that they were chasing.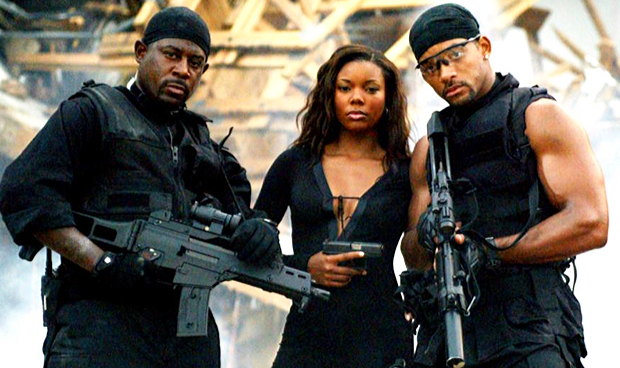 LA's Finest star Gabriel Union's appearance as Syd in Bad Boys 2 mostly took place in Miami, but the spinoff will see her make a fresh start in Los Angeles, where she will work as an LAPD detective. However, her rough approach and brash personality – apparently masking painful secrets – will clash with new partner, Nancy McKenna, who will be played by Jessica Alba. Thus, in the spirit of Bad Boys (with a healthy dollop of Lethal Weapon,) the Peacock Network series will brandish a buddy cop dynamic, except, you know, with a pair of bad girls.
Here's the official synopsis:
The series follows Syd Burnett (Gabrielle Union), last seen in Miami taking down a drug cartel, who has left her complicated past behind to become an LAPD detective. Paired with a new partner, Nancy McKenna (Jessica Alba), a working mom with an equally complex past, Syd is pushed to examine whether her unapologetic lifestyle might be masking a greater personal secret. These two women don't agree on much, but they find common ground when it comes to taking on the most dangerous criminals in Los Angeles in this character-driven drama.
LA's Finest Details
The LA's Finest pilot was written by Brandon Margolis and Brandon Sonnier, a duo who work for NBC crime drama The Blacklist as writers and producers. The project was reportedly conceived by Primary Wave Entertainment as a vehicle for client Gabrielle Union. Sony Pictures Television will produce. Original film producer Jerry Bruckheimer is onboard, joined by Doug Belgrad, both as executive producers, via 2.0 Entertainment and Primary Wave Entertainment. – There's no word yet on whether original film series director Michael Bay will be involved.
For Union, the starring role in a Bad Boys spinoff series is a timely opportunity, with her BET drama series Being Mary Jane ending with a TV movie finale after a four-season run. She's recently been seen in films such as The Birth of a Nation, Almost Christmas and Sleepless. Long before that, she cut her teeth in teen fare and a 1997 Star Trek: Deep Space Nine guest role before finding film success with roles in (Heath Ledger breakout film) 10 Things I Hate About You, the original Bring it On and, of course, Bad Boys 2. She also fielded TV runs on City of Angels, the short-lived Night Stalker reboot series and Flashforward.
Jessica Alba plays LAPD detective Nancy McKenna, the partner to Gabrielle Union's DEA agent Syd Burnett. Nancy is an Army veteran who joined the military police because women weren't allowed in combat, spent a decade in Iraq and Afghanistan and is now raising two preteen kids with her husband. Alba's last regular TV run was back in the 2000-2002 Fox sci-fi/action series, Dark Angel, though she banked appearances on shows such as Entourage, The Office, The Spoils of Babylon and Barely Famous. She was featured in the films Sin City, Fantastic Four and its sequel Rise of the Silver Surfer, Machete, Into the Blue, El Camino Christmas, Mechanic: Resurrection. She also founded The Honest Company in 2011.
Original Ghostbuster Ernie Hudson will play Joseph Vaughn. Hudson's seemingly interminable acting resume lives up to the words of his iconic Ghostbusters character, Winston Zeddemore, declaring that, "If there's a steady paycheck in it, I'll believe anything you say." His recent notable roles include a run on Netflix comedy Grace and Frankie, a recurring role on Showtime's Twin Peaks revival and a regular role on Fox's cancelled high-tech police procedural, APB.
The cast also consists of Zack Gilford as Ben Walker, Duane Martin as Ben Baines, Ryan McPartlin as Patrick McKenna and Sophie Reynolds as Isabel "Izzy" McKenna.
LA's Finest could be a bellwether revival for the Bad Boys franchise, especially as the movie franchise is set to be reinvigorated with Bad Boys 3, a.k.a. Bad Boys for Life, which is scheduled to arrive at theaters on January 17, 2020. Thus, the TV spinoff series could end up making a more welcoming cross-media IP atmosphere for the canon-connected sequel film, which will reunite Smith and Lawrence. Of course, with 1995's Bad Boys being a $141.4 million (worldwide) surprise smash and 2003's Bad Boys 2 raking in $273.3 million (worldwide), the movie franchise might also have some mojo left to help generate nostalgic interest for the TV series.
Joseph Baxter is a contributor for Den of Geek and Syfy Wire. You can find his work here. Follow him on Twitter @josbaxter.