Features
La Luna and the legacy of Pixar's short films
Without revealing any spoilers for Pixar's upcoming La Luna, we look at its place in the collection of Pixar's much-loved short films
Three men in a boat (or two men and a small boy in in a boat, to be more accurate) are the stars of Pixar's upcoming short film, La Luna, the studio's twenty-second short overall (not counting the Sesame Street or Disney Channel spin-offs) and the eleventh to be given a theatrical release alongside a Pixar feature: Scottish medieval adventure, Brave.
At six minutes 51 seconds in duration, La Luna is the longest of Pixar's theatrically released shorts, and the directorial debut of Italian storyboard artist Enrico Casarosa. The film joins a mightily impressive back catalogue, one that can easily serve as a potted history of computer animation since 1984. From André the… er, something (just what was he?) and Wally the bee, through Luxo Jr, the origins of Toy Story and any number of Pixar's insanely creative mini-worlds, we look at how La Luna nestles in alongside the legacy of the Pixar short film.
A personal story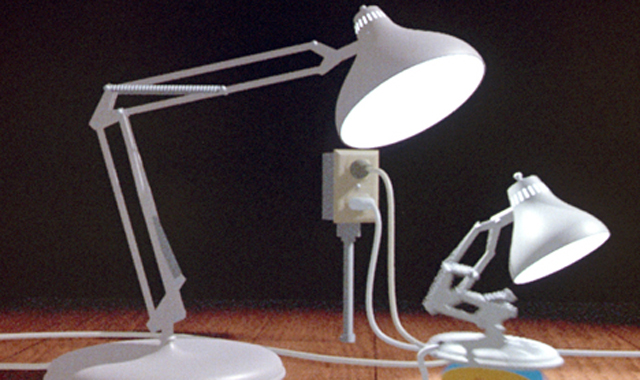 While the germs of many of Pixar's early shorts originated from John Lasseter and co's real-life experiences – from the Anglepoise desk lamp that would become part of the company logo to Lasseter's baby nephew, the inspiration for Tin Toy's slobbering infant – some shorts resonate more strongly with the biographies of their directors than others.
2003's Boundin', a rural parable about coping with what life throws at you, was set amongst the sage bushes and mountain plateaus of co-director Bud Luckey's Montana childhood home. Similarly, a spin-off from the Cars franchise, 2006's Mater And The Ghostlight used the same setting as the first film, inspired by John Lasseter's experiences growing up as the son of an auto-parts dealer in rural California, and introduced the Route 66 Ghostlight folk story he'd grown up hearing.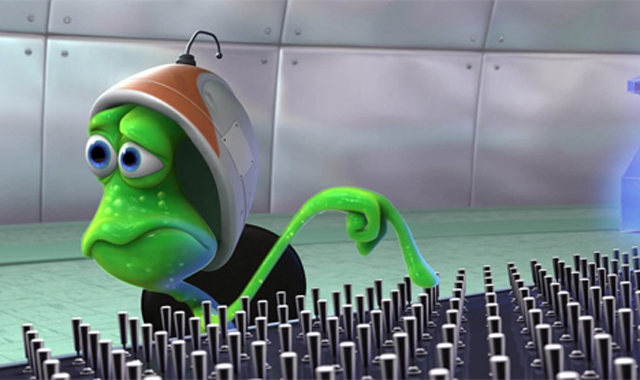 Released in the same year, Gary Rydstrom's sci-fi comedy short Lifted took inspiration from his profession as sound designer to create the flying saucer's inscrutable mixing desk-style console, which Rydstrom joked was the least user-friendly piece of equipment ever, and the way people outside of his sound department saw his workspace.
La Luna has similarly strong autobiographical links with its Italian writer/director Enrico Casarosa, whose seaside Genoese childhood home inspired the maritime setting of his film. Making the fantastical story even more personal is that the little boy in La Luna is a version of Casarosa as a child, caught between the real-life hostile and awkward relationship of his father and grandfather. Casarosa told Entertainment Weekly that his father's first reaction on seeing the short film was to remark that he hadn't realised how much the friction of that relationship had affected his son.
Dialogue-free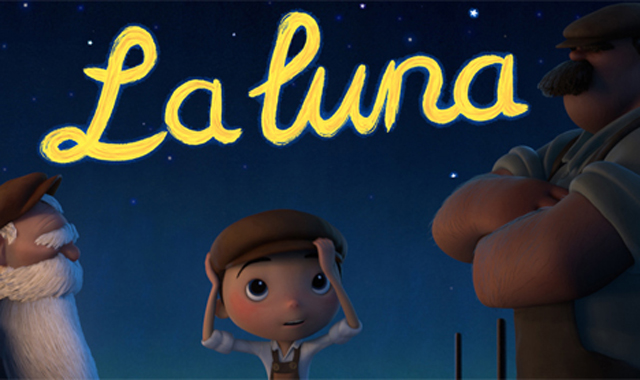 Pixar has produced many more dialogue-free shorts than those with speech, and evoking personalities and pathos with just body language and expression (often using inanimate objects) is one of the areas in which the studio really excels. In terms of features, the dialogue-free opening of WALL-E, the Toy Story song montages, and the wordless visual account of Carl and Ellie's marriage in Up are film storytelling at its best, animation or otherwise (and I challenge anyone with a heart to remain dry-eyed during the latter).
Of the studio's non-franchise shorts, only Boundin'  has dialogue (and that in the form of a song-like poem performed by co-director Bud Luckey), so La Luna continues a grand tradition in being speech-free. The three characters in Casarosa's film do talk, but in a form of Italian-inflected gibberish that adds to the film's gently comedic moments.
Non-franchise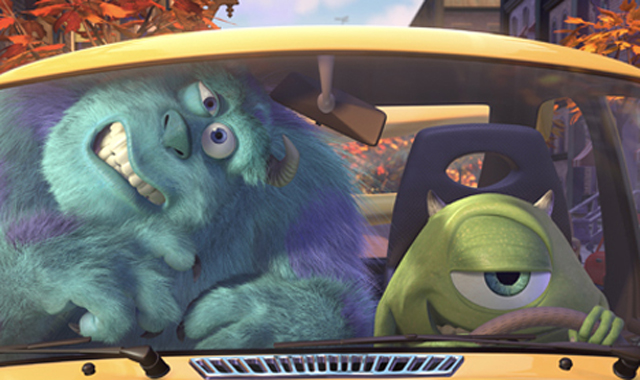 Since 2002's Monsters, Inc spin-off, Mike's New Car, a further seven Pixar franchise shorts have been made – one for the DVD and Blu-ray release of each new feature, but only the original shorts are granted a theatrical release with Pixar features (Toy Story-short Small Fry preceded The Muppets). Pixar's new Vancouver studio is dedicated primarily to producing the franchise shorts and TV-destined toons, while all original shorts are still made at the Emeryville headquarters, under the watchful eye of executive producer John Lasseter.
None of Pixar's non-franchise shorts takes place in the same universe as another, and if 2010's Day & Night is anything to go by, the studio is getting bolder and bolder with its choice of film. Day & Night is a fantastically bizarre piece of animation blending 2D and 3D techniques in the story of two identical figures, each of whose bodies are windows onto the world, one during the day, the other at night. As a working method, it couldn't be more different to the knock 'em out style of CG outfits on tighter budgets that reuse assets and backgrounds already modelled for past projects instead of starting fresh each time.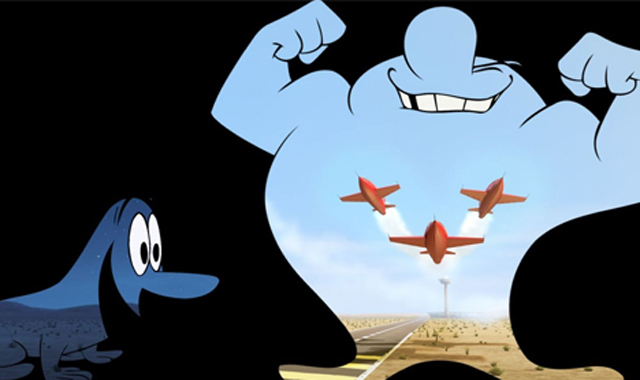 It's well-known that Pixar's shorts began life as a research and development testing ground for new technology (and eventually, directing talent), which means the novelty of each short's design, style and animation technique should come as no surprise. Interestingly, now the early days are over, Pixar directs its time and all-important cash towards the studio's main features, meaning the shorts have become less of an R and D exercise according to Casarosa.
At a London Q&A event for Brave earlier this year, director Mark Andrews spoke of the completely new suite of tools developed to make his upcoming film, many of which were designed to cope with the notoriously difficult-to-animate hair and cloth involved in the design of lead character Merida. In an interview given last December to Slash Film, Casarosa mentioned how much his team coveted the new Brave technology for La Luna, and how they had to make do with Toy Story 3 tech. Another anecdote which shows the relationship of shorts to features at Pixar (in the eyes of Casarosa at any rate) is his story of La Luna piggy-backing on the final 45 minutes of the Cars 2 orchestra session to get Michael Giacchino's remarkable score recorded for the film. Speaking of which…
Scored by Michael Giacchino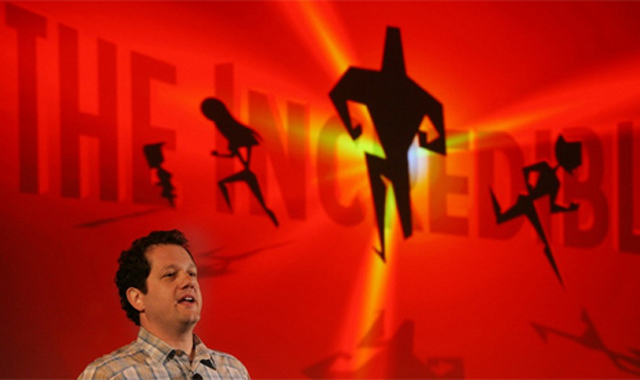 According to co-directors Mark Andrews and Andrew Jimenez, Michael Giacchino's relationship with Pixar shorts began when they were pondering who to hire to score their music-based short, One Man Band, when John Lasseter chipped in that he knew an Italian guy who might be good. The man in question turned out to be The Incredibles composer Michael Giacchino, who has since gone on to compose for five further Pixar shorts (Lifted, Partly Cloudy, Dug's Special Mission, Day & Night, La Luna) and another three main features (Ratatouille, Up – for which he won an Oscar – and Cars 2).
While the directors may change (aside from John Lasseter, who's helmed six of Pixar's short films, only Roger Gould has a director's credit on more than one Pixar short: For The Birds and Boundin'), since 2005, all but one of the non-franchise shorts has boasted a score composed by Michael Giacchino. For the latter Pixar shorts, you could say Giacchino provides as much continuity as executive producer John Lasseter.
Directed by a storyboard artist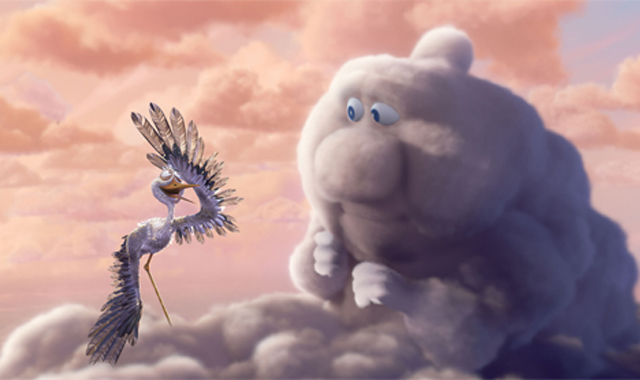 John Lasseter tells us that Pixar works according to a few ground rules, the first of which is that the best idea wins, no matter whether it's his, the receptionist's or the person who works in the canteen's. To our knowledge, none of Pixar's receptionists have yet (successfully anyway) pitched a short to top dogs Lasseter, Ed Catmull and Jim Morris, but at least the possibility's open. Storyboard artists however, are (fittingly) another story…
Before Casarosa, fellow storyboard artists Peter Sohn and Ronaldo Del Carmen had successfully pitched Partly Cloudy and Dug's Special Mission respectively, while Dan Scanlon and Jan Pinkava (both formerly storyboard artists) had director's credits on Geri's Game and Mater and the Ghostlight. Aside from sound designer Gary Rydstrom, the other short directors have almost all come from the animation and character design backgrounds.
Casarosa pitched La Luna (as well as the compulsory two other ideas they ask to hear) in February 2009, and the film was eventually finished in spring 2011 after nine months or so of production, with a fluctuating team that was 30-strong at its peak (as opposed to something like 500 for a main feature), and rewarded by an Oscar nomination (as have all of Pixar's original shorts apart from Partly Cloudy), though not a win (unlike Tin Toy, Geri's Game and For the Birds).
What sets it apart?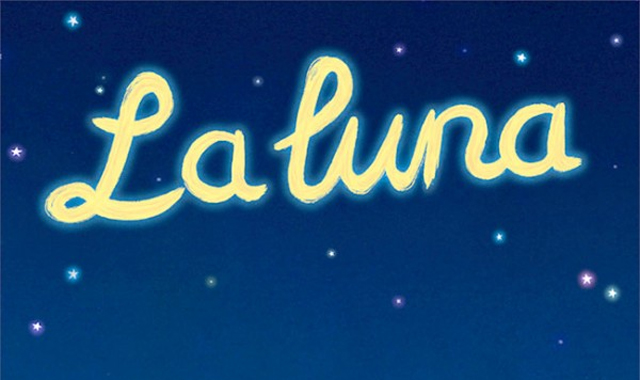 La Luna shares a number of similarities with its predecessors, but it wouldn't be a Pixar short if it didn't stand apart from what's gone before, and a number of things about the film do that. First of all, La Luna is not a comedy, at least not in the visual gag pile-up sense of Lifted or Presto. There's a gentle sense of humour in the characterisation, but La Luna is a quieter, more poetic story about family relationships, akin to Luxo and Jr. in tone, though more magical.
We've deliberately steered clear of giving away La Luna's beautiful surprises in this look at how it fits in to the Pixar short legacy, but will say that its magic realism and fantasy elements set it apart from Pixar's sci-fi and real-world-set shorts. Casarosa has cited numerous influences on La Luna, from sources as diverse as Italo Calvino, Hayao Miyazaki, Antoine Saint-Exupery, and Nick Park's early Wallace and Gromit film A Grand Day Out.
In terms of design, its blue and yellow colour palette and painterly watercolour and pastel style is an entirely new style for Pixar's shorts, harking back to an older tradition in film-making just as The Artist and Hugo did before the end of last year.
Like all the best Pixar shorts, La Luna is part of a long tradition of innovation and talent, but still sits alone as something unique for the studio. It's well worth making sure you get to Brave in good time to catch it.
Follow Den Of Geek on Twitter right here. And be our Facebook chum here.