News
Kurt Russell Defends James Gunn Post-Guardians of the Galaxy Firing
Kurt Russell defends James Gunn after Disney fired him from Guardians, says we've become too sensitive and going after the wrong people.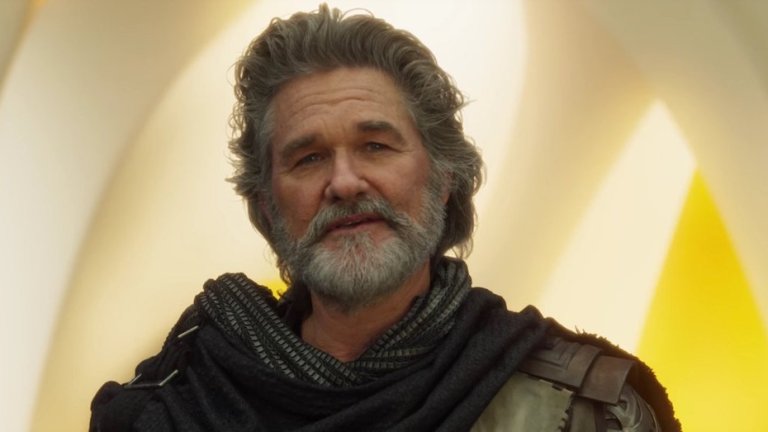 He might not have signed the open letter with the rest of the Guardians of the Galaxy cast, but Kurt Russell is still putting his name down as someone who supports James Gunn, and has the ability to read situations with a degree of nuance that online social media and corporate groupthink is starting to lose.
In an interview with Variety, the actor who played Ego in Guardians of the Galaxy Vol. 2 came to the defense of writer-director Gunn after the filmmaker was unceremoniously fired by Disney almost three weeks ago.
"It's sad. But it's a part of our fabric now, and I get it," Russell said. "But I do think we're getting a little too sensitive on maybe some of the wrong people." The actor later added, "You have to realize that when you are in that world as a comedian, a writer, whatever, you're always stretching the boundaries and trying to find something which led him to something that the world loves, which is Guardians of the Galaxy. He has a wonderful heart and a wonderful mind. I hope he is forgiven."
Russell's defense comes on the heels of fellow Guardians actors, including most fiercely and outspokenly, Dave Bautista, in support of James Gunn as a filmmaker and person. Gunn was fired by Disney on July 20, less than 12 hours after a slew of incredibly bad taste tweets from six to 11 years ago were unearthed. The jokes included repugnant barbs about pedophilia, rape, and homophobia, something Gunn himself publicly admitted were offensive during an apology and acceptance of his firing. However, it was not the first time he apologized for this behavior, as he had previously publicly regretted his cruder sense of humor in 2012.
In that time since, he has worked with Disney to make a billion-dollar franchise and used his social media platform for more positive means, such as calling attention to a government that has locked actual children in cages. However, it is that last bit which made him a target of a conservative media smear campaign that did pull Gunn's old tweets out of the closet in the aim of blacklisting a celebrity who was a vocal critic of President Donald Trump. The gamble seems to have worked given the swift turnaround between the tweets going viral and Walt Disney Chairman Alan Horn severing all ties with Gunn and the media company.
Given the bad faith political origin of this campaign against Gunn, it is easy to understand why many have mixed feelings about Gunn's firing, not least of all the people who know him and have vouched for his character, which in addition to Russell, includes the whole main Guardians of the Galaxy cast—Bautista, Chris Pratt, Zoe Saldana, Karen Gillan, Pom Klementieff, Michael Rooker, Bradley Cooper, and Vin Diesel—who signed an open letter last week in support of Gunn with the implicit intent being to get the director rehired. Something Bautista made explicit when he tweeted it with the hashtag "RehireJamesGunn."
Read the Den of Geek SDCC 2018 Special Edition Magazine Here!
At the moment, Disney has no plans to rehire Gunn, and Guardians of the Galaxy Vol. 3 is theoretically scheduled to begin production in February 2019. There is no director attached.