News
Kingsman's Matthew Vaughn Eyes Sci-Fi Film Courage
Kingsman director Matthew Vaughn is looking to produce sci-fi script Courage, written by a Stranger Things producer.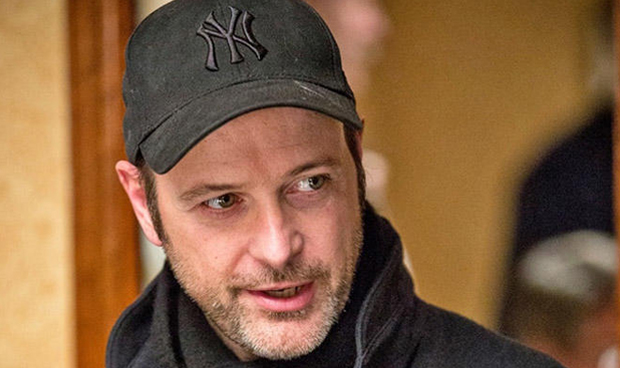 Matthew Vaughn is apparently on the verge of taking a plunge into the genre of time/dream/dimension-bending sci-fi films. The director, whose franchise sequel Kingsman: The Golden Circle made its debut this past September, is reportedly circling a such a script, titled Courage.
Vaughn is contemplating attachment to not only produce the Courage script, but potentially direct the film, according to Deadline. The drama is said to reside in the trippy thematic wheelhouse of hits such as director Christopher Nolan's 2010 dream-world-invading epic Inception and director Doug Liman's 2014 Tom Cruise-starring day-repeating sci-fi actioner Edge of Tomorrow.
The Courage script was written by Karl Gajdusek, whose current bragging rights are highlighted by his role as an executive producer of Netflix's retro-1980s sci-fi/horror smash series Stranger Things, having also written the script for the 2013 Tom-Cruise-starring dystopian sci-fi film Oblivion and stints on televisions shows Last Resort and Dead Like Me.
Vaughn burst onto the scene with 2004 actioner Layer Cake (which got Daniel Craig cast as James Bond), 2007 fantasy film Stardust, 2010 comic book cult-classic Kick-Ass, 2011 continuity-resetting Marvel mutant epic X-Men: First Class, before landing a surprise smash with 2014's Kingsman: The Secret Service. Should he opt to direct Courage, it would join a backlog that consists of Kingsman 3 and a thriller adapting a novel by Terry Hayes, I Am Pilgrim. However, plans for Kingsman 3 are still far from set and could end up on the backburner, especially since recent sequel Kingsman: The Golden Circle underperformed at the box office, grossing only $394.4 million global, which failed to match the $414.3 million global earnings of its 2014 surprise smash predecessor.
However, Vaughn also has a long list of credits in the capacity of a producer. As of now, he will reportedly produce the Courage under his Marv Films banner, joined by former HBO drama regular Michael Ellenberg. Studio Fox, which purchased the script back in June, has appointed Matt Reilly to steward the project on its behalf.  
If Matthew Vaughn does decide to get behind the camera for Courage, we'll let you know.