News
The King's Man: Release Date, Trailer, Cast, and News
The next film in the Kingsman spy franchise will be the historically set prequel, The King's Man.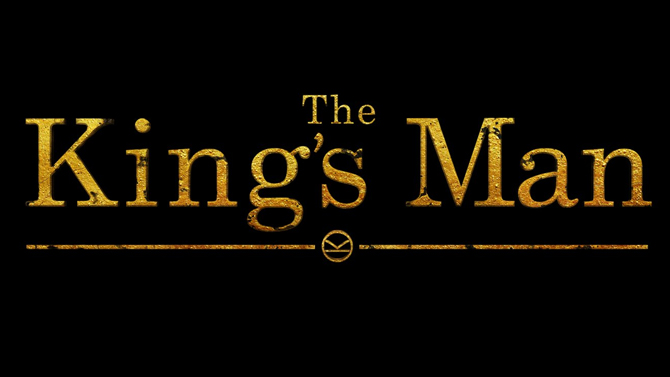 Kingsman is taking us back in time with a prequel, which will be set against a World War I backdrop, depicting the formation of the eponymous government organization of haberdasher secret agents. The prequel is called The King's Man and it's reportedly planned as the first of a two-film series, with Kingsman spinoff television series Statesman also in the works, as well as main movie sequel Kingsman 3.
Matthew Vaughn is returnign to helm the film. He is of course the respected director of the film franchise,  adapting Dave Gibbons and Mark Millar's Kingsman comic book series into 2015's Kingsman: The Secret Service and 2017's Kingsman: The Golden Circle. In a departure of creative talent though, Karl Gajdusek (Oblivion) is co-writing the latest version of the script after the first two films were co-written by Vaughn and Jane Goldman. Vaughn continues to work on the screenplay with this film, however. They are joined by producers–and regular Vaughn collaborators–Adam Bohling and David Reid.
The King's Man Release Date
Poor The King's Man has had a hard time finding a release date. Disney's updated schedule of their upcoming releases lists The King's Man release date as having changed once again. Matthew Vaughn's prequel film will now premiere on September 18, 2020.
Previoulsy The King's Man was scheduled to hit theaters on Feb. 14, 2020. Before that it had a November 15, 2019 home.
The King's Man Trailer
Here is a nifty featurette fresh from The King's Man's New York Comic Con 2019 appearance. 
The new trailer for The King's Man has arrived!
And here's the earlier trailer…
The King's Man Story
As the new official logline for The King's Man reads:
"As a collection of history's worst tyrants and criminal masterminds gather to plot a war to wipe out millions, one man must race against time to stop them."
Director Matthew Vaughn revealed in an interview with The Playlist plans to expand the Kingsman franchise, notably with this prequel's prospects for spawining a tangential film series, as well as a return to the modern timeline, focused on Taron Egerton's Eggsy and Colin Firth's Harry Hart. He further explains:
"[After the prequel] we hope to shoot Kingsman 3 either late this year or early next year, but it won't be out until 2021, so, who knows? If everyone likes the next two movies—there's two more to come, hopefully, people like them enough that we can count on making another one. MARV Films [Vaughn's production company] loves spy films, so I'd love to always be making them, and, Kingsman, I think, the whole point about Kingsman is a celebration of espionage. And Kingsman will always make the spy film that no one else is touching."
Lastly, the director debunked a recent rumor that implied that Liam Neeson fielded a secret role in the film. He states, while throwing a bit of shade, "I don't know, it was weird, don't know where that came from. I mean, If I'm going to say someone's in it who's not in it, I should be saying Leo DiCaprio or someone, you know what I mean?"
The King's Man Cast
Don't expect Taron Egerton's movie series protagonist, Gary "Eggsy" Unwin, to go back in time, since it has been confirmed that he will not be featured in the film. However, the cast list already appears to be an embarrassment of riches in British talent.
Harris Dickinson (The Darkest Minds, Trust) will play Conrad, first described in a report by Collider as a "cocky yet charming young hero who's eager to serve his country and fight in World War I."
Ralph Fiennes (the Harry Potter films, The English Patient) will – akin to Colin Firth's Harry Hart – fill the role of mentor to Dickinson's apprentice hero Conrad.
Here's the rest of the known cast:
Aaron Taylor-Johnson (from Vaughn's Kick-Ass movies), Gemma Arterton (Quantum of Solace), Rhys Ifans (The Amazing Spider-Man), Matthew Goode (A Discovery of Witches), Charles Dance (Game of Thrones), Stanley Tucci (Captain America: The First Avenger), Daniel Bruhl (Captain America: Civil War, The Alienist), Tom Hollander (Bohemian Rhapsody), Robert Aramayo (Game of Thrones) and Djimon Hounsou (Shazam!).
We will keep you updated on prequel movie The King's Man as the news arrives!
Joseph Baxter is a contributor for Den of Geek and Syfy Wire. You can find his work here. Follow him on Twitter @josbaxter.