News
Kingsman 3 To Arrive in 2019 With Matthew Vaughn Directing
Kingsman 3 has been greenlit for November 9, 2019 with Matthew Vaughn returning as writer and director.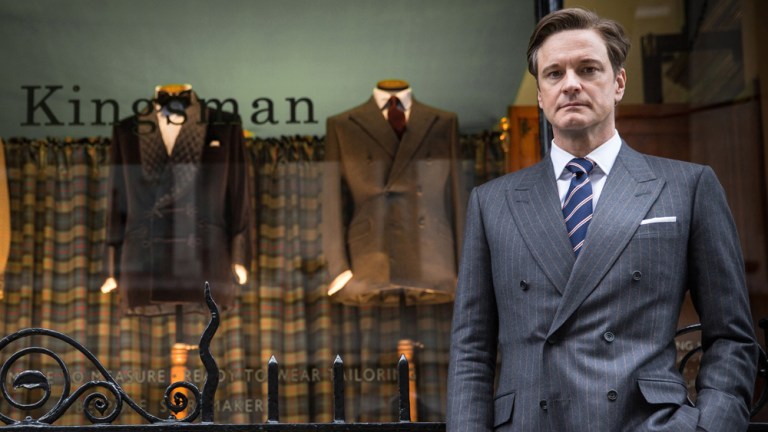 And just like that, the Kingsman films have become one of cinema's unlikeliest big tent franchises.
Exhibitor Relations reported today that not only will there be a Kingsman 3 but that it will be arriving next year. The targeted release date is November 8, 2019 to be exact. Where have we heard that release date before? Oh right! That was the release date for James Bond 25 before it was bumped to 2020. Well it looks like one spy's loss is another spy's gain.
Matthew Vaughn has reportedly been working on a script for Kingsman 3 with Jane Golden for some time now. Filming would have to begin very soon for the movie to arrive by November 8 but at least the script is likely squared away. Previous titles in the Kingsman series have included 2015's Kingsman: The Secret Service and 2017's Kingsman: The Golden Circle. Kingsman 3 does not yet have a subtitle but is all but assured to receive one. If nothing else, you've got to give this series a hand for its consistency: three movies almost each exactly two years apart and each featuring a subtitle.
The Kingsman films come from the comic book series, The Secret Service, written by Mark Millar and illustrated by Dave Gibbons. Kingsman: The Secret Service follows Londoner teen Gary "Eggsy" Unwin (Taron Edgerton) as he's recruited into a shadowy society of spies known as the Kingsman. Its 2017 sequel, Kingsman: The Golden Circle, continued the adventures of Eggsy, his mentor Harry Hart (Colin Firth), and moved the action to the U.S. to introduce "The Statesman." 
It was previously reported that Matthew Vaughn was developing Kick-Ass and Kingsman spinoffs as part of a larger Mark Millar-verse. There's no word on whether those plans have been put on hold but Kingsman 3 will be a direct continuation of the series and not a prequel or spinoff.
Last year series star Edgerton mentioned that Vaughn would only return to the series when he had a really good idea.
"Matthew is a very much 'don't count the chickens before they've hatched kind of guy'", Egerton said. "but he also has a real sense of Kingsman being his baby and he won't jeopardize it with a crap idea. So it depends what occurs, and whether it feels right to him, but I don't think for a second that either he or myself, the lovely people at Fox and whoever else is interested in Kingsman, wouldn't completely love it if this is a continuing series."
Looks like Vaughn has found an idea he's happy with.
Alec Bojalad is TV Editor at Den of Geek. Read more of his stuff here. Follow him at his creatively-named Twitter handle @alecbojalad