News
Kingsman 2 is "More Outrageous" Than The First One
The co-screenwriter of Kingsman: The Golden Circle hints at a 'surprising' follow-up.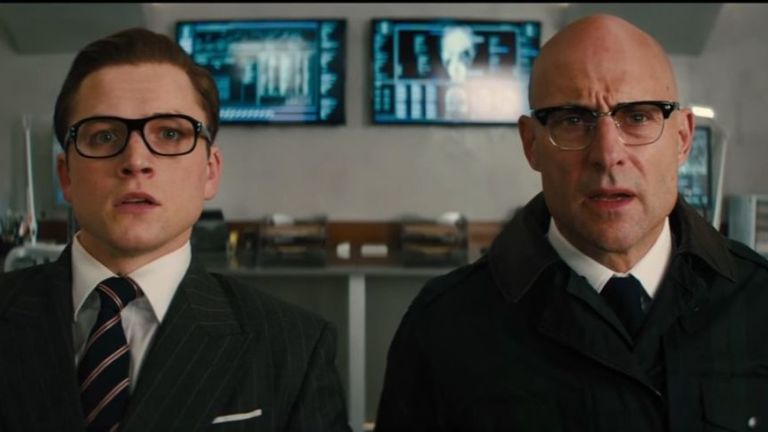 Screenwriter Jane Goldman (X-Men: First Class) teamed up once again with her frequent creative partner and director Matthew Vaughn to pen the script for Kingsman: The Golden Circle, the upcoming follow-up to Vaughn's 2014 spy spoof Kingsman: The Secret Service. Goldman and Vaughn adapted both films from Mark Millar and Dave Gibbons' comics, freely taking a madcap, ultra-violent and borderline insane approach to both the action and tone. So when your first movie goes from zero to 60 right out of the starting gate and never lets up, where do you take the sequel?
"I think the challenge is just wanting to do more of the same, but wanting to keep what made Kingsman feel fresh and interesting," says Goldman, when we catch up with her on the phone to discuss her other new film, The Limehouse Golem. "Kingsman can, with its history, surprising and consistently go in directions you didn't expect, both in terms of the characters' emotional journeys and in terms of the kind of outrageous, absurd, or surprising kind of action that you see.
"The main thing is we want to continue to be unpredictable," she continues. "So the story goes through some very unpredictable emotional directions, and also you have the moments of absurdity that I hope will leave audiences surprised and delighted. It's more outrageous than the first one, but it's certainly not about 'Oh, we have to be more gory, or more intense.' There are some amazing action sequences that hopefully they'll be surprising in ways audiences weren't expecting to be surprised."
As for whether there is already talk of a third movie — if The Golden Circle does as well as its predecessor — Goldman remarks, "There's definitely conversation, certainly nothing written in stone, but lots of ideas have been talked about. So yeah, I would not be surprised if a third one happens."
We'll have more from Goldman later this week about The Limehouse Golem, her involvement in the Game of Thrones universe and other projects. Kingsman: The Golden Circle, directed by Vaughn and starring Colin Firth, Julianne Moore, Taron Egerton, Mark Strong, Halle Berry, Elton John, Channing Tatum and Jeff Bridges, is out September 22.