News
Kingsman 2 & 3: Taron Egerton on the Future of the Series
Exclusive: Taron Egerton on whether we can expect Kingsman 3 after Kingsman: The Golden Circle.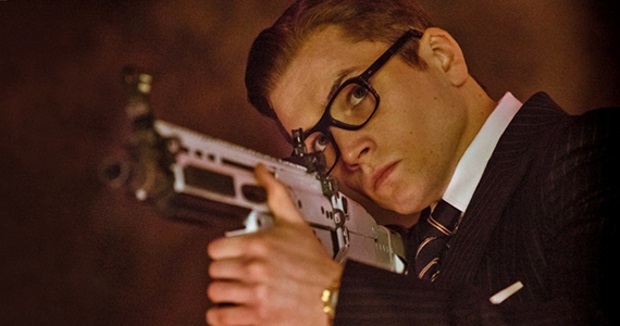 Taron Egerton is a busy man. This weekend, Sing lands in UK cinemas (after extensive previews last week, and following its successful US unveiling before Christmas). He's soon off to shoot whatever Robin Hood: Origins ends up being called. And already in the can is Kingsman 2, aka Kingsman: The Golden Circle.
On the promo tour for Sing, he stopped for an interview with Den of Geek UK, and the subject of Kingsman came up. We know that the second film is coming: but what about Kingsman 3?
"Matthew [Vaughn, director] is a very much 'don't count the chickens before they've hatched kind of guy", Egerton said. "but he also has a real sense of Kingsman being his baby and he won't jeopardize it with a crap idea. So it depends what occurs, and whether it feels right to him, but I don't think for a second that either he or myself, the lovely people at Fox and whoever else is interested in Kingsman, wouldn't completely love it if this is a continuing series."
Egerton, as we originally understood it, was contracted for at least three movies, and we'd imagine that should Kingsman 2 hit along the lines of the first film, that a further adventure is very much an option. For now, the second film lands in October.
The full interview with Taron Egerton is here.