News
Kick-Ass: Chloe Grace Moretz on a Hit-Girl Return
Chloe Grace Moretz suggests that her time playing Hit-Girl in the Kick-Ass franchise is over.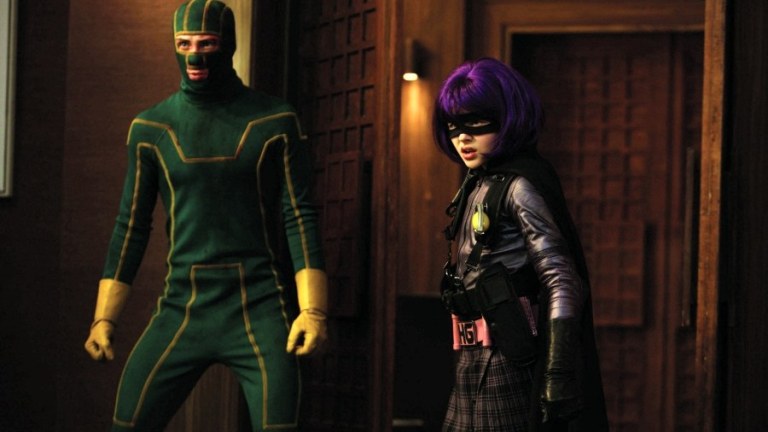 Following the news that Mark Millar and Matthew Vaughn are looking to get the Kick-Ass movie series back up and running, with a possible Hit Girl movie rumored, it seemed just a matter of time before someone would ask Chloe Grace Moretz her views on the matter.
Moretz, of course, memorably brought the character of Hit-Girl/Mindy Macready to life in the two Kick-Ass films to date. Speaking at the Provincetown Film Festival over the weekend, however, Moretz expressed her love of the character and franchise but ruled herself out of a return.
She remarked, "I love the franchise, I think the first movie was really, really special," adding, "I wish the second one had been handled in a little bit of a different way. Because I think we were all kind of looking forward to something a little different than what happened with it all."
Then Moretz came to the point, saying, "As much as I love the character of Hit-Girl, I think she lives and survives in Kick-Ass, and I kind of want to keep her there. I kind of want to keep everyone's mind in Kick-Ass. So I don't think there will be a Kick-Ass 3, at least I don't think with Hit-Girl in it."
Of course, Hit-Girl could be recast: if iconic characters like Batman and Superman can get overhauled every few years, surely a far lesser known one like Hit-Girl can sport a fresh face behind the mask as well. 
The question is: does the franchise itself warrant a comeback? The original Kick-Ass was groundbreaking even for 2010, a raunchy, politically incorrect and very R-rated superhero movie years before Deadpool made the scene. But both Kick-Ass films combined, while relatively low budget affairs, only made about $160 million worldwide. First let's see if the interest is there, and then we'll worry about who's going to play Hit-Girl.
Source: Indie Wire