News
Kevin Smith Working on Massive IP for Next Year
Clerks filmmaker Kevin Smith has revealed he's working on a "massive IP" that may show up next year, if it's greenlit...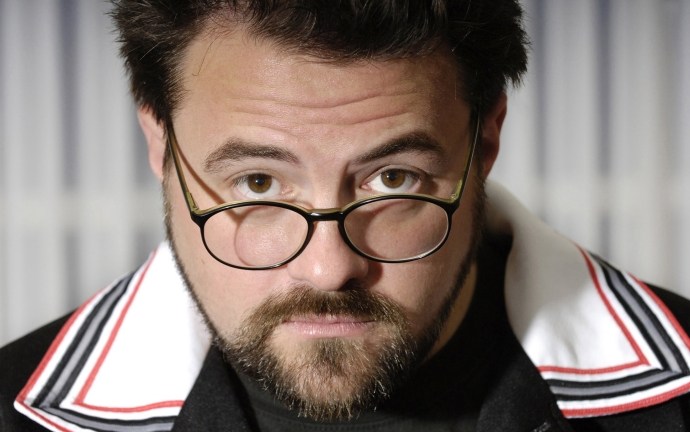 Writer-director Kevin Smith may be closely associated with low-budget cult movies like Clerks and Mallrats, but as his fans well know, he's seriously into his comic book movies. For evidence, just have a listen to his Fatman on Batman podcast series, for example.
It's quite exciting, then, when Smith starts excitedly talking about a forthcoming project on social media about working on a "massive IP" – which is exactly what he did on Instagram over the weekend.
"Just finished a huge writing gig that I haven't talked about publicly yet," Smith wrote. "It's the most massive IP I've ever been allowed to play with and if the powers that be decide to move forward with the project, it would be the biggest budgeted anything I've ever done. Wish me luck…"
That Smith talks about being "allowed to play" with this mystery IP leaves its identity open to all kinds of conjecture, and at least suggests that it's something from a major comic book or sci-fi franchise rather than anything he's originated himself. He's had a Jay And Silent Bob movie in the works for a while, but it's unlikely that Smith would describe it as a being a massive IP or even particularly expensive to make.
As Deadline pointed out, Smith already stated in June that he isn't involved with any projects related to Star Wars or Marvel. Smith does, however, have form in the realm of DC – he's directed episodes of Supergirl and The Flash in the past. Could Smith be working on a movie based on one of those two properties? Or is he bringing a new DC comics line to television? 
Whether it's one of those possibilities or something we haven't even thought of yet, it sounds as though the mystery project will emerge in 2019 if all goes well.
"Fingers crossed that I get to talk about this one day soon," Smith wrote. "Or better yet, fingers crossed, we all get to watch it next year…"
Until then, let the speculation commence…
Read the latest Den of Geek Special Edition Magazine Here!