News
Kevin Feige Promises More Female-Led Marvel Movies
The Marvel head confirms that more female-led superhero movies are already in the pipeline after Captain Marvel.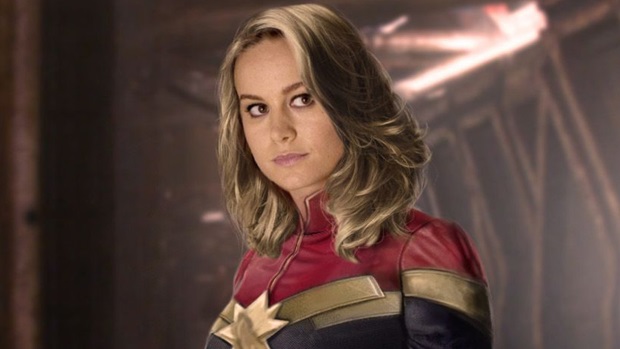 Three phases and 20 films into the MCU, and we still haven't had a female-led Marvel movie. That's all set to change next year when Brie Larson heads up Captain Marvel – but the studio clearly needs to do a lot more to redress the balance.
Not only are Marvel lagging behind DC, helping to perpetuate a climate of inequality in Hollywood and setting an awful example to millions of young fans around the world – but they're also missing out on a lot of terrific female characters that sorely deserve their own movie.  
Luckily, finally, Marvel head Kevin Feige agrees. Speaking to Entertainment Weekly about Evangeline Lilly's equal billing in Ant-Man And The Wasp, as well as about the upcoming Captain Marvel, he confirmed that female superheroes are a big part of the plan for Phase Four and beyond:  
"With [Ant-Man And The Wasp] and now with Captain Marvel and many movies to be announced in the near future, I'm anxious for the time where it's not a novelty that there is a female-led superhero movie, but it is a norm. And it is less a story of, 'Oh, look, a female hero', and it's more a story of, 'Oh, what's this about? Who's this character? I'm excited to see that'. And I think we can get there."
Asked how he feels about the success of DC's Wonder Woman – and the fact that a rival studio beat him to bringing a great female superhero to the screen – Feige says all the right things.  
"I've always said, I root for all genre movies because the success of those movies helps us. Because not everybody knows the difference between what studio makes what movie or what comic book company what character comes from. So I'm very pleased when any film in our genre [does well] – not just superheroes, but action or sci-fi or anything. 

"The success of Wonder Woman made me very happy because, as I've said before in the press, I'd much rather the question be, 'Oh gosh, what did you think about that successful female-led hero that came out a few years ago?' Rather than the question I used to get, which was, 'Are you afraid that people don't want to see a female hero?'"
With a chunk of Phase Four already known about (more Avengers, more Spider-Man, more Guardians… maybe), the only future female-led film officially in the works is a Black Widow spin-off – leaving plenty of room for new female-led movies to be announced.