News
Keegan-Michael Key Teams with Eddie Murphy for Dolemite Is My Name!
Keegan-Michael Key is joining Eddie Murphy and Wesley Snipes in the blaxploitation biopic, Dolemite is My Name!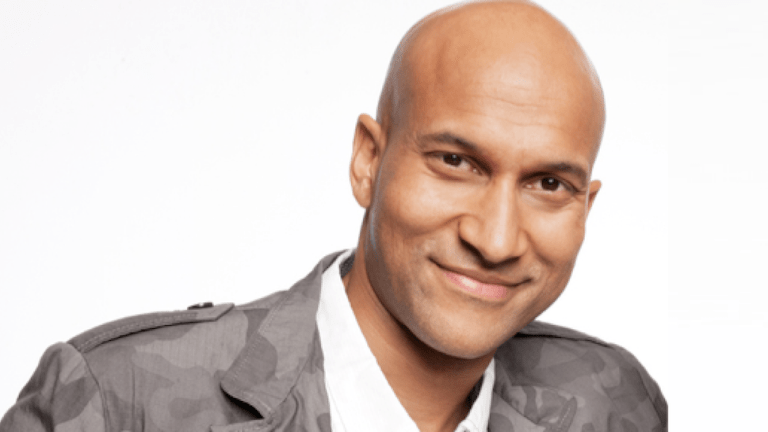 Keegan-Michael Key's profile continues to rise after his successful run on Comedy Central's Key and Peele. Fresh off starring in this fall's The Predator movie, Key has now been cast in Eddie Murphy's new comedy, Dolemite Is My Name!, which is a biopic on the Blaxploitation film producer Rudy Ray Moore.
According to The Hollywood Reporter, Key will play Jerry Jones in the film, a playwright who is convinced by Moore to write the screenplay to Dolemite, which we can only guess ends badly for at least Key's version of Jones. If you don't know what Dolemite is, it is the 1975 B-thriller about Moore (who also stars in the film) as a pimp named Dolemite, a man of legendary karate and bedroom prowess who is then framed by the police. Facing up to 20 years in prison, Dolemite proves his innocence one ass-kicking and love making session at a time. Depending on what kind of playwright Jerry Jones was, it may not have been the story he initially imagined.
The movie Dolemite Is My Name! is already shooting in Los Angeles and features an all-star cast that includes Wesley Snipes, Mike Epps, Craig Robinson, Tituss Burgess, Da'Vine Joy Randolph, and T.I. In the film, Murphy plays Rudy Ray Moore, who in addition to producing and starring in Dolemite is also considered the "Godfather of Rap" because of his sexually charged use of rhyming in standup routines that made light of the pimp, prostitute, and hustler underworld. Records of his routines became popular throughout the 1970s and into the '80s, as did some of his other films, which includes The Godfather of Disco.
The biopic is being produced by Netflix with an eye of being released on streaming sometime next year.