News
Kate McKinnon and Mila Kunis To Star In New Spy Action-Comedy
McKinnon and Kunis are set to get tangled up with a spy in a new comedy.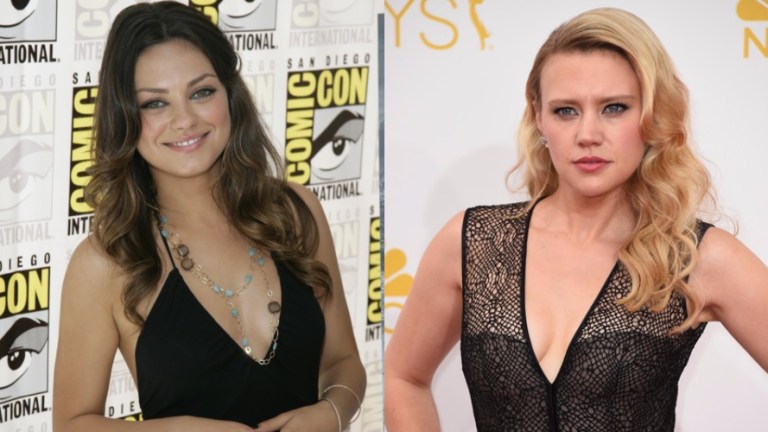 Saturday Night Live's Kate McKinnon and Bad Moms' Mila Kunis are teaming up for a new action-comedy called The Spy Who Dumped Me. 
Susan Fogel (ABC Family's Chasing Life) is set to direct the project and co-write the script with David Iserson (New Girl, Mad Men, Mr. Robot). Lionsgate will distribute while Image Entertainment will produce the feature. 
Variety reported that filming was being held up for when McKinnon and Kunis were both available to start filming. It looks like production will start while McKinnon is on hiatus from SNL.
According to Variety, The Spy Who Dumped Me will follow best friends who become caught up in a major conspiracy when one of the friends discovers that the guy who dumped her is actually a spy.
Does the title sound familiar? It's hard not to notice the whispers of Austin Powers. Could this be a little nod to the franchise? There's no way to know for sure, but what if this is a female-fueled riff on The Spy Who Shagged Me? I would not mind that at all! 
Kunis is just coming off the hit film Bad Moms where she starred alongside Kristen Bell and Kathryn Hahn. The sequel, Bad Moms Christmas is set to drop this December. 
If, like me, you're a huge McKinnon fan then this is the icing on the cake because she can also be seen in the upcoming film Rough Night opposite Scarlett Johansson. Plus, if that's not enough, she is also attached to star in Women in Business for Fox and The Lunch Witch for DreamWorks. 
The feature is in its very early stages and there is no news yet as to when we can expect a premiere. But we will be waiting anxiously for more news as well as catching Kunis and McKinnon in all of their upcoming projects.