News
Kate Beckinsale is Done with Underworld
She is so done.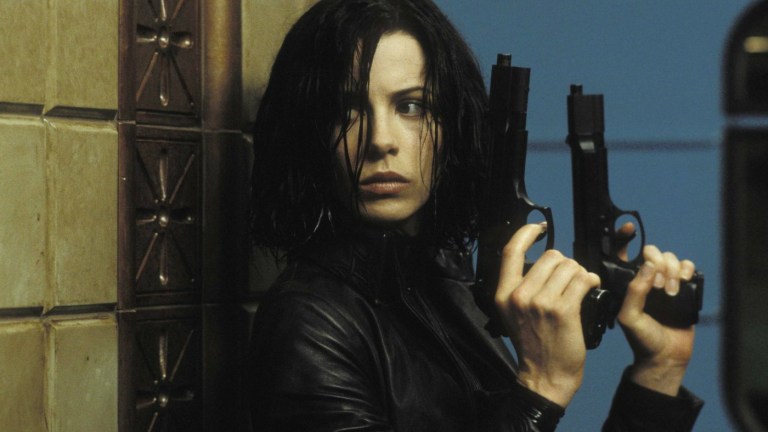 Kate Beckinsale can't have known back in 2003, when she starred in the relatively low budget sci-fi horror hit Underworld, that she'd have five of the franchise's films under her belt by 2017, but the actress wants us to know that she won't be playing vampire revolutionary Selene in another instalment.
"I wouldn't return," she confirmed to Variety. "I've done plenty of those."
Not only did Beckinsale rule out a return to the Underworld movies during the interview, she indicated that she might be planning to avoid doing any other big budget action movies for the rest of her life.
"I've done indie movies where I'm sitting on a piece of folded carpet and it was wonderful. I've done great big movies that were the worst misery of my life. It all depends. At university, I studied Russian and French. I never studied drama, so I always felt like from the beginning of my career that it was an apprenticeship. That freed me up to try a lot of things. It gave me a lot of latitude. I started out in the indie space. I never anticipated doing one of those heavy-weight, very physical franchise things. It was scary to see myself on movie posters on the side of every single bus."
Beckinsale might have called time on the Underworld franchise, but her ex-husband Len Wiseman, who co-wrote and directed the first two films, is far from finished with it. He's developing a TV series based on his creation at the moment, although we've not heard much about its progress recently.
"The series will be a pretty big departure from the films," he confirmed to Deadline. "I don't want to say it's more adult, but it's definitely less comic book in its tone and character."
Whether Wiseman plans to recast the role of Selene, or if the character will be resurrected at all, remains to be seen.
We'll keep you up to date.
Kirsten Howard is the news editor at Den Of Geek UK, and she will assure you that Tokyo Drift is the best one, even if you didn't ask. You can follow her on Twitter, but we wouldn't recommend it.