Features
Justin Lin: Fast 6, Highlander, Community, Terminator & more
As Fast 6 arrives on disc, we interview director Justin Lin about leaving the franchise, long runways, Community and Highlander...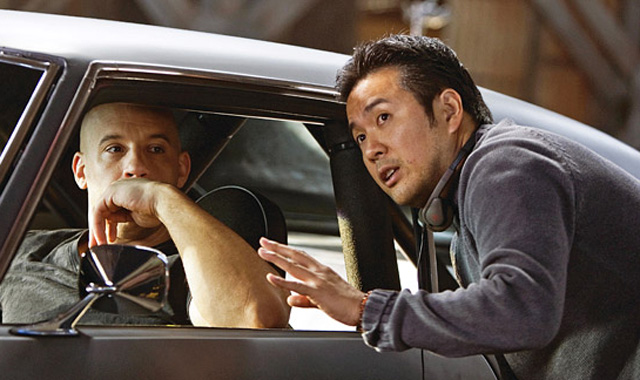 When Justin Lin clambered aboard the Fast & Furious franchise with 2006's Tokyo Drift, it was in a very different state. Although still undoubtedly popular, its original stars had gradually drifted away, and it's just possible that, in less secure hands, it could have drifted into straight-to-DVD oblivion. Instead, Lin managed to not only gradually tempt the cast from the first two films to return in Fast & Furious 4, but with Fast Five, take the street racing series in another direction altogether.
A larger-than-life heist movie with added Dwayne Johnson, Fast Five breathed new life into the franchise, and became one of the ten top-grossing movies of 2011. This year's Fast & Furious 6 (or Fast Six, or Furious Six, depending on who you speak to) was an even bigger hit, proving that, despite the series' vintage, audiences are more interested in its band of rebellious thrill-seekers than ever.
For Lin, Fast 6 is significant for two reasons: first, it brings the series' current story arc full circle, with its events linking with those in Tokyo Drift. Second, it's the last Fast film he'll direct, with next year's Fast 7 now being handled by James Wan.
Ahead of Fast & Furious 6′s release on disc, we spoke to Mr Lin about stunts, London congestion charges, long runways, his forthcoming slate of potential film and TV projects, and leaving the Fast franchise on a high note.
Fast 6 – an even bigger hit than the last film. Were you surprised by that success?
I feel like this whole journey from the third one to six, has been something that… my greatest hope for the franchise was to rebuild it and hopefully grow it and evolve it. That people would come, and we'd build a community. By the time of Fast Five, you could feel the tipping point – it was shifting, and people wanted another one.
Every film I've done has been very different in terms of anticipation, expectation and result, so the sixth one was something people who saw Fast Five really wanted, so it is gratifying to see that they've enjoyed it, and even more have shown up.
And by now, with this being the sixth one, you've got a really big ensemble cast. It's really eclectic. You have traditional actors, martial arts stars, ex-models, MMA stars. What was it like working with all these different people from different disciplines?
I really enjoy it. It's my job to somehow communicate to each of them, so that I can wrap them each day correctly on set. But you're right, I have someone like Vin [Diesel], who's a New York trained actor, and he's very different from someone like Paul [Walker] who's more instinctual, and Dwayne [Johnson], who's more of an athlete. But they're all actors, they're all performers, and it's my job to shift and communicate with each of them directly. So it's a challenge.
These big scenes, where I have all the characters in, those are the most challenging days. But at the same time, it's something I enjoy doing, and it's a big part of my job.
Did they form their own little tribes?
[Laughs] I think with all shoots, it can happen. But on this franchise, we do live by our theme, which is that we're a family. You can have someone like Vin, who's the patriarchal, big brother figure, you have Tyrese [Gibson] who's the younger brother. Everyone fits into a role within our family. 

What was it like shooting in London?
It was an absolute pleasure. I feel very fortunate, because there's such a tradition of filmmaking, and the crew was unbelievable. So to be a part of this, and to build something in such a big and populated city took a lot of people, it took a lot of people helping us out. I've been fortunate enough to shoot all over the world in this franchise, and London is definitely one of my favourite places to shoot.
Did you have any trouble with the London congestion charges, by any chance?
Sorry?
London isn't a particularly car-friendly city. You have to pay five quid per day just to drive around it.
Ah, yeah, yeah. That was definitely part of the challenge, because a lot of times, when you do these sequences, I need eight city blocks closed down. But London never really stops, particularly in a place like Piccadilly Circus. But with the ideas and the will, we always figure it out. I feel very honoured to be one of only three movies to be allowed to shoot in Piccadilly Circus.
It was a coordinating challenge – shooting for seven minutes, then waiting for 40 minutes for the next window. We knew what was ahead of us, and I'm glad we did it, because we got everything we wanted on film.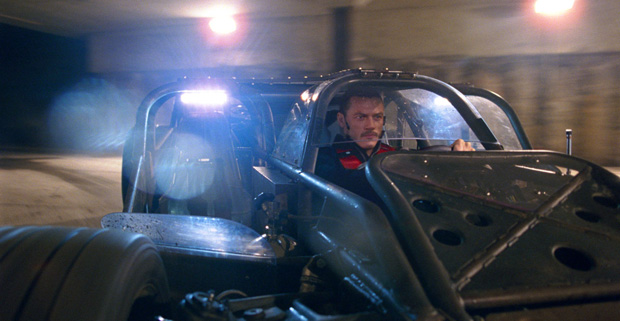 How hard is it to come up with all these new stunts? Before you start to film, do you sit down with a bit of paper to work out what you're going to do next?
It's always a challenge. For me, the biggest challenge is not letting the stunts overshadow the characters, so I try very hard so, even if it's the craziest stunt you'll ever see, it's still a character moment. That, I should say, is the bigger challenge. The stunts themselves, that's the cherry on top of the sundae for me, but until you care about the characters, I can't design the action.
I often say, making these movies is so unique. It's the only place on Earth where you can crash 250 cars and nobody bats an eyelash, you know? That's something I never want to take for granted.
Did you ever work out how long the runway was at the climax?
I stayed in South Kensington, and my drive was to Shepperton Studios. I believe that was the length of the runway.
Isn't that the longest runway in the world?
[Laughs] Yeah, I mean, look, I totally get it. It was a sequence I really wanted to explore, and at the same time, there were 13 characters I had to take care of. There was a lot of intercutting. I would just say that, at the end of the day, it may feel like the world's longest runway, but it may just be a little shorter than you think! [Laughs] 
It is a brilliant sequence, though, to be fair.
[Laughs] Thank you!
So this film finally brings everything back round to Tokyo Drift. Was that structure part of your plan from the start, though, where these three films would lead back into that third film?
For me, it was very important, because when I came on the franchise, I thought one of the things that was missing was a sense of mythology – a relationship between the characters. So I remember pitching to the studio on the fourth one, and I said we're going to have Han [played by Sung Kang], and everybody was saying, "How can you have Han? He died in Tokyo Drift?"
I said that Tokyo Drift was a post-modern take on the franchise, and that it could live somewhere else. We could close the temporal space. At the end of the day, I thought it was important, because I thought it could at least bring up discourse among fans. But at the same time, if you bring up discourse among fans, you have to have a plan. And so I always knew we could bring it around and answer all the questions, if we were able to earn it.
For me, it was very fulfilling to get to Fast 6, and to get to do everything that we'd talked about.
When you did Fast Five, you took the series from pure car culture, neon-underlighting kinds of films, to a heist picture, basically. Was that quite a risk for the franchise, did you feel, to change the formula to such a degree?
I don't personally think so. The challenging thing is embracing why people come and watch these films, which I think is because of the characters. I felt strongly that we had to evolve, or there's no point in making them. I wanted to make sure that we respected the characters and their growth. And one of the things we had between part four and part five was to really, never shy away from the fact that it was eight years later [since the first film]. They have different problems. Their family's altering – there's a child coming.
It acknowledges the fact that they have matured. I think sometimes, you can watch these films, and it's just the same thing over and over again. I wanted to make sure we evolved. Part of that was using film language, and going into other genres, which I thought was very liberating. I felt we could use that language to design the movie, so that when you watch Fast Five, it's a much more mature movie, stylistically, than let's say Fast 3 or 2. That's what I enjoy doing as I crack these films.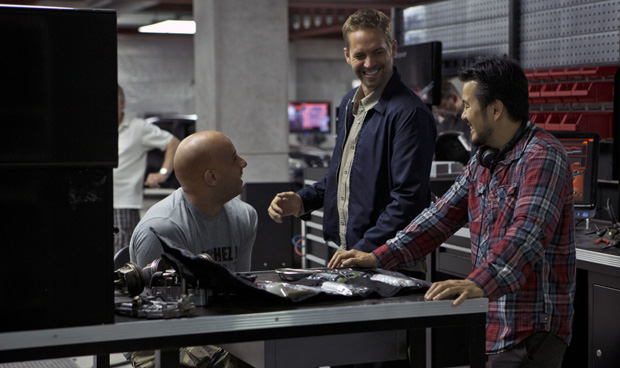 Do you think that the franchise could shift genres again in the next film? I was thinking that Fast 7 could be a road-going slasher movie, like Death Proof.
[Laughs] You know, I think once you open that box you could… [Laughs] You know, I'd buy a ticket for that! [Laughs]
That's my big pitch!
You've got the right guy, so I'm sure James [Wan] would run with that.
Well, exactly. He could bring a few horror undertones in there, couldn't he?
[Laughs]
Did you have any advice for James Wan, when he took over the reins? Any warnings for him, when handling all these huge car scenes and so forth?
Well, the big thing is that, I really want to respect James. It's a tough situation to come in, it's like jumping on a moving train. One of the things I did was have a conversation with the cast and crew, saying, "However we did it before, that was with me. Now you have to clear the slate and develop a new relationship with this new director."
I don't ever feel like I know it all, and we're all very different human beings, so I think the main thing is to respect the process, and respect James. I came in mid-stream also. It was a very different scenario, but I wanted to make sure that I… there were certain things that were done to me that I didn't appreciate, and I wanted to make sure that I never do that to somebody else.
Do you think you'll ever return to the Fast franchise in future?
You never say never, but I've been very fortunate. I came from the indie world, and for eight years I got to really have the time of my life, and have this great partner in Universal. They let me grow as a director, try new things, and take the reins of this franchise. To be honest, I feel like I've done everything I wanted to, and to be able to walk away of my own accord, that was very meaningful to me.
I love the cast, I love the crew, but at this point, I don't see why I'd want to come back. I think, just like the James Bond movies, you always want to see what another director could do with the cast, with the characters. But my life is finite, my career is finite. And I'm looking forward to my next chapter. It involves big movies, it involves small movies – comedies, everything. I'm expected to explore that. I'll say never say never, but at this point, I don't see how that could be enticing.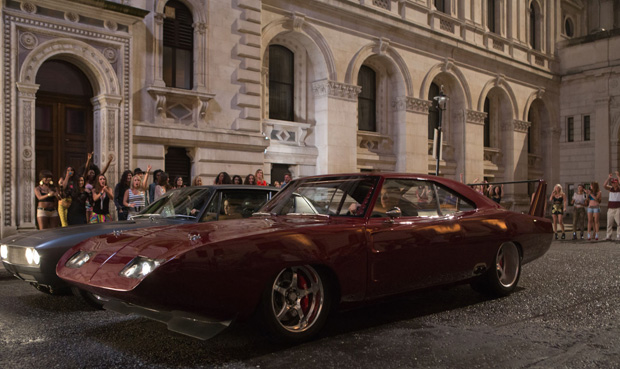 What about Terminator 5?
Oh, I'm not doing that. One of the things Fast & Furious has afforded me is to not only find the right concept, but also the right situation. That's something I'm looking at right now, and there are certain situations I want to make sure I'm in. It's not a right or wrong or anything like that, but I'm having a lot of fun writing stuff and exploring other worlds right now, and Terminator, I'm not on that. That's someone else's thing now.
So can you say what you do have lined up next?
It's very interesting. I've been very fortunate in the last few months, because I've had an embarrassment of riches – a lot of choices. I've had to let a lot of projects I like go, because it didn't feel like the right situation. But to be honest, I'll make a decision in the next two weeks, about what my next feature will be.
This is my first break in ten years, since I became a filmmaker. I'm just enjoying going back to reading and writing and developing things – something I've not been able to do for the last ten years.
Do you think you'll be going back to do any more Community episodes?
Oh, man. I know Dan Harmon's back. I was going to do a new episode, but I got too busy, and the schedule didn't line up. I can't wait for the new seasons, to see them back. I love that cast. That's one of my most fun experiences, working with that talented group of people. I'm actually really bummed, because I'd probably be prepping that episode right now! But I can't wait. It's going to be a great season. If it comes round again… but my schedule's just so tight. It didn't work out.
One project you were attached to at one time was Highlander. Will that still happen?
I'm part of it as a producer right now, and again, I'm looking for the exact situation. I love that project, but right now, I haven't made my mind up yet. I'm looking around. That mythology, I've loved that since I was a kid, so I've got to make sure the right pieces are in place. I've got to give the studio a lot of credit – they're doing the same thing. They're waiting until the pieces are in the right place. Too often, studios will do things because they have to because of some artificial time clock. I give them a lot of credit for ensuring that everything's set up correctly.
So just to wrap up then. Now you've finished with the Fast franchise, do you have one favourite memory from shooting all those movies? Just one thing that sticks out from making the four films?
Wow, there are so many of them. But no matter what, it still blows my mind when I can go on set and walk around, like on this one, on Tenneriffe where we shut down a whole highway. We can just walk around with the crew and talk. It's still an amazing experience to be able to just come up with anything I want, and have some of the most talented people around the world help me bring it to life.
I don't want to sound cheesy, but I get up at four in the morning every day to go on set for these films. And every day when I go on set, I'm excited, because I'm always looking forward to what's planned for that day.
I'll probably miss the nice little moments I used to have with the cast and crew, where we're just goofing off. Because you can't help but become a family after all this time.
Justin Lin, thank you very much.
Fast & Furious 6 is out on DVD and Blu-ray on the 16th September in the UK.
Follow our Twitter feed for faster news and bad jokes right here. And be our Facebook chum here.