News
Justin Lin Back to Direct Fast & Furious 9 & 10
Vin Diesel confirms plans to take Fast & Furious to Africa, as Justin Lin returns to the franchise...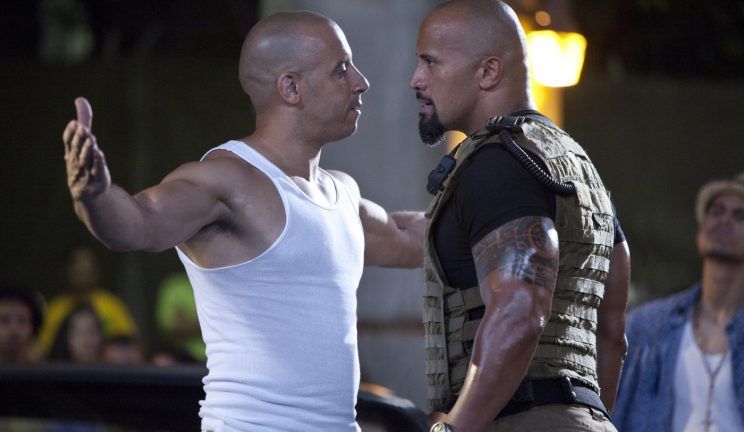 Since the release of Fast & Furious 8 last year, there have been rumbles of discontent in the Fast & Furious family.
The decision to launch a spin-off movie featuring the characters played by Jason Statham and Dwayne Johnson hasn't gone down well amongst some in the cast, and even during production on Fast & Furious 8, Dwayne Johnson wasn't very impressed with Vin Diesel's attitude toward showing up on time, along other things.
Meanwhile, that spin-off is going into production later this year, directed by Deadpool 2's David Leitch. And then the year after, we get Fast & Furious 9, from which Dwayne Johnson is likely to be absent. Instead, the focus will be on Vin Diesel and the original set of characters.
Furthermore, a familiar face is returning to direct. Justin Lin helmed chapters 3 – 6 in the series, before jumping off to make Star Trek Beyond. But now Diesel has confirmed that Lin is coming back to the franchise — which the star was hoping for two years ago — and he'll direct both Fast & Furious 9 and Fast & Furious 10, which is expected to be the franchise finale.
As Diesel told the Today show, "I just got off the phone with Justin Lin, who is directing Fast 9 and Fast 10, and I can't tell you how excited he is. We haven't been to Africa, I can tell you that. And we are long overdue."
Fast & Furious 9 is due in theaters in April 2020, while the Hobbs and Shaw spin-off does not yet have a release date.