News
Justice League: Gal Gadot, Ben Affleck and Zack Snyder Support Snyder Cut Release
The Justice League 'Snyder Cut' has gained support from stars Gal Gadot and Ben Affleck as well as director Zack Snyder himself.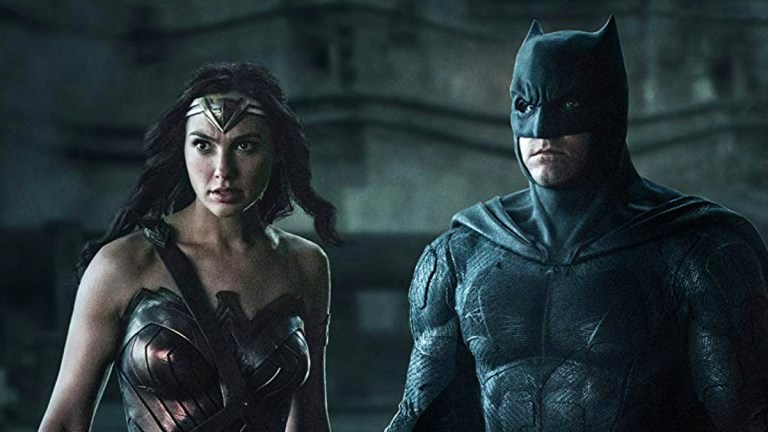 Justice League may be seen as a disappointing megamovie effort by Warner Bros to harness Marvel's Avengers style mana for DC Comics A-list heroes, but it also happens to be the center of a fan-led movement to release "The Snyder Cut," the version of the film as realized by director Zack Snyder before personal tragedy (the death of his daughter, Autumn,) forced Snyder to cede duties to a pinch helmer in Joss Whedon. Indeed, the increasingly momentous movement just nabbed three key advocates in stars Gal Gadot and Ben Affleck, along with the eponymous helmer himself, Zack Snyder.
Wonder Woman actress Gadot, (now-former) Batman actor Affleck and Snyder took to social media brandishing the increasingly prevalent #ReleaseTheSnyderCut hashtag in a chain of post that signal clear support for the effort. The move sees the trio joining Aquaman actor Jason Momoa, who had spoken out for the Justice League edit in question, claiming to have seen it, describing it as "ssssiiicccckkkkkk."
2017's Justice League was – at least in terms of performance – a monumental misfire that put a devastating damper on the long-term plans for Warner Bros' DC Comics continuity-connected big screen offerings, collectively known as the DCEU (DC Extended Universe). The big-budgeted team-up film – headlined by Henry Cavill's Superman, Gal Gadot's Wonder Woman, Ben Affleck's Batman, with franchise newcomers in Ezra Miller's The Flash and Ray Fisher's Cyborg – fell frightfully short for something of its touted importance, earning $657.9 million worldwide off a $300 million budget (which, given its expenses, didn't leave for much profit). The film, which received mixed reviews, was not without its fans, but, in general, it failed to mesh under the weight of its own exposition – a symptom of the rushed effort to move toward the megamovie in lieu of a Marvel-like solo-movie-filled slow-build over the course of years.
Further Reading: Justice League: Jason Momoa Has Seen The Snyder Cut
However, the proverbial carrot tied to the Snyder Cut stick resides in the notion that Snyder's pure vision of Justice League would have unfolded the film's array of seemingly disparate elements in a more cohesive way, making for a more disciplined narrative. It's an especially attractive prospect, since the film was designed to be the first part of a grandiose arc that would have culminated (in a follow-up film down the line,) with the titular team's showdown with DC's big baddie, Darkseid, who was behind the film's depicted inter-dimensional invasion. Indeed, Snyder's work on 2009's Watchmen (varying opinions on that film aside,) did manage to pull off the lofty narrative task of adapting Alan Moore's legendary 1986-1987 comic book series, proving that he is capable of juggling heavy story elements.
Of course, the Justice League Snyder Cut effort is going to need a lot more than the support of its stars and director to get off the ground, since, by most accounts, the film remains in unfinished form, which is a major rub for crucial reasons. After all, two of its major player's Cavill and Affleck are already gone from the film franchise, and, despite the presence of solo movie sequel-bound players Gadot and Momoa (with prospects for Miller's Flash movie rapidly fading), it wouldn't make financial sense for Warner to pour what would have to be several millions more into a proven boondoggle of a film, even if this cut is as good as the anecdotal testimonials claims. Yet, it could be a powerful paean to the concept of redemption to see the version of Justice League that would have been.
We'll have to see if the suits at Warner eventually become moved enough by the "Release the Snyder Cut" movement to capitulate, if anything as an act of goodwill towards the (disposable income-filled) fandom that was let down by the DCEU crossover effort. For now, anyway, insiders have told THR that "no announcement of a release of any such cut is imminent."
Joseph Baxter is a contributor for Den of Geek and Syfy Wire. You can find his work here. Follow him on Twitter @josbaxter.