News
Justice League Reshoots Details Surface
The Justice League reshoots have come down to scheduling and tone.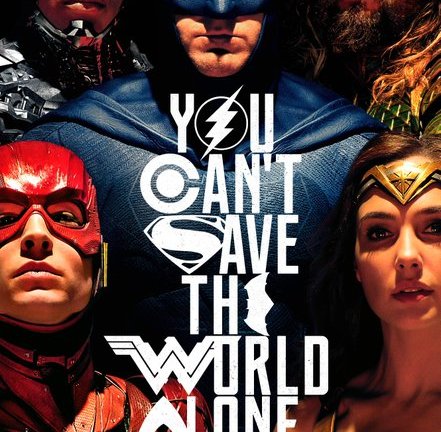 Justice League has had a long road to the big screen, and it hasn't necessarily been a straight line. On pace for its November 17, 2017 release, Justice League went in for reshoots earlier this summer, which is standard operating procedure for blockbusters of this scale. Although there are a couple of notable differences. For one thing, these reshoots are under the eye of Joss Whedon, rather than director Zack Snyder, who had to bow out because of an awful personal tragedy. For another, these do seem to be rather extensive reshoots.
According to an earlier report in Variety, Justice League has spent an additional $25 million on its reshoots, with a schedule of two months to get everything done. That's considerably more than you usually get for this kind of thing. This might not be cause for too much concern, as the extended time may have something to do with the difficult schedules of some of its key stars.
Both Ezra Miller and Henry Cavill are tied up with other major prospects. Miller is shooting the sequel to Fantastic Beasts and Where to Find Them, and Henry Cavill is working on Mission Impossible 6 for Paramount. The most amusing detail in that Variety report is that the moustache Cavill grew for Mission Impossible 6 has to stick around while he's shooting Justice League, since he's not done working on the former. That means that the offending facial hair will have to be digitally removed from Superman's upper lip for certain scenes after he returns.
Ben Affleck told Entertainment Weekly that under the circumstances, "we got really lucky that [Joss Whedon] stepped in." Mr. Affleck says that Justice League will be "an interesting product of two directors, both with kind of unique visions, both with really strong takes. I've never had that experience before making a movie. I have to say, I really love working with Zack, and I really love the stuff we've done with Joss."
Meanwhile, Joe Morton, who plays Cyborg's father, Dr. Silas Stone, shed some more light on the reshoots, telling IGN that "I think what I heard was that there was a need from the studio to lighten up the film in a way, that the film felt too dark. I don't know what that meant in terms of how it actually got translated in terms of the reshoots but that's what I heard."
Remember when everyone thought Rogue One was doomed because of reshoots? Or Westworld? Those turned out just fine. Hopefully, the same will be true of Justice League, and fans have responded well to the trailer released in Hall H at SDCC this year. Hopefully they can build on the positive momentum generated by Wonder Woman this summer.
For his part, Ben Affleck sounds confident. "This is a really nice time to work in DC," he told EW. "They're hitting their stride. They're getting it right. It's starting to feel like it's really working."
We'll find out if they succeeded when Justice League opens on November 17.
Read and download the full Den of Geek Special Edition magazine here!