News
Justice League Movie Green Lantern Concept Art Revealed
Warner Bros. revealed concept art and the identity of the Green Lantern Corps member in the Justice League movie.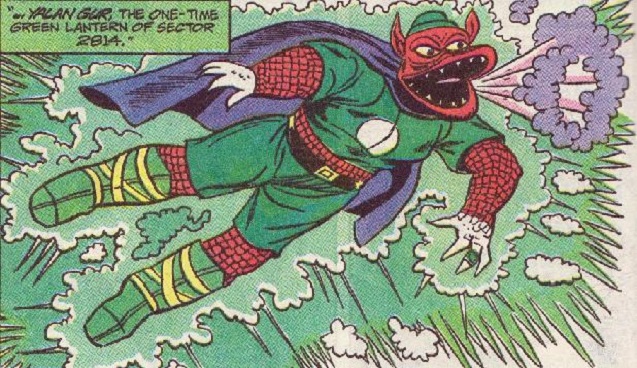 One of the best moments in Zack Snyder's Justice League movie was a sequence involving Themyscirans taking on the armies of Steppenwolf and Apocalypse roughly 5,000 years in the past. Within that sequence we also got to witness the gods of other pantheons (including Zeus flinging lightning bolts, and with the establishment of this pantheon we are one step closer to the Shazam movie) and a mysterious, alien member of the Green Lantern Corps.
Despite years of rumors involving how the Justice League movie would introduce a Green Lantern (any Green Lantern!) the studio was ultimately pretty cautious in revisiting DC's space police force. The 2011 movie starring Ryan Reynolds may still be a little too radioactive, and by the time the Green Lantern Corps movie arrives in 2020, it might finally be safe. So instead of trying to sneak Hal Jordan or John Stewart into the movie, they took a more creative, obscure approach.
While I initially misidentified the Green Lantern in Justice League as a member of Salaak's species, the Slyggians, it turns out that he's a far more obscure member of the Corps. Instead, it was Yalan Gur, a character who has only made a handful of appearances in the comics. Gur was indeed the Green Lantern of space sector 2814 (that includes Earth) around the time this battle would have taken place. In the comics, Gur was corrupted by his own power and turned on the humans of Earth, but he clearly didn't get that chance in the movie, as he was killed by Steppenwolf in the flashback.
Warner Bros. released some concept art online that gives us our best look at Yalan Gur, though. Check him out…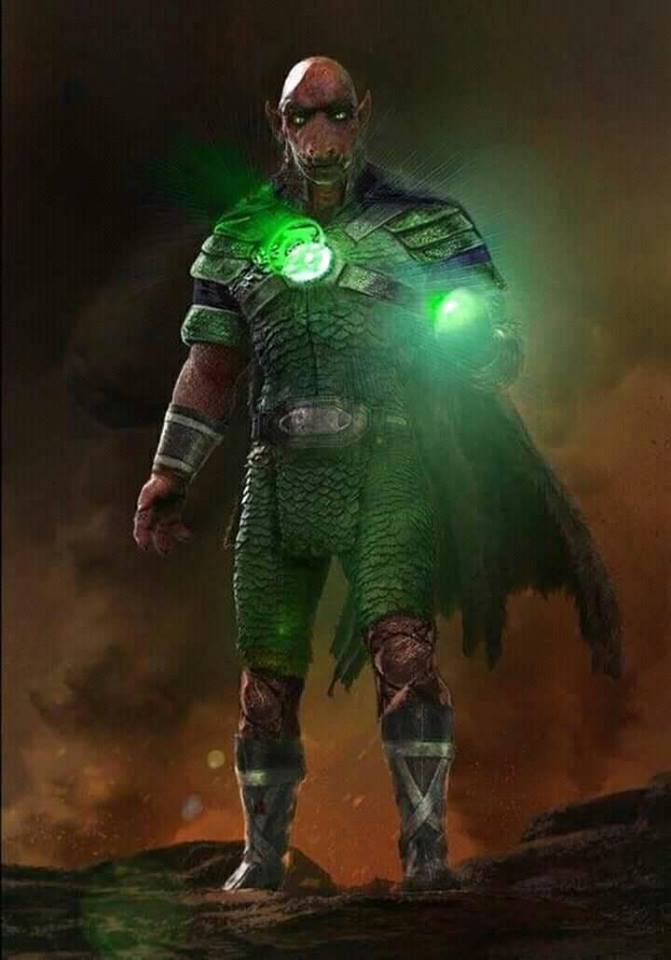 Justice League is now available on Blu-ray and digital. The Green Lantern Corps movie is scheduled for release on July 24, 2020. It…ummmm…it won't feature Yalan Gur. The full DC superhero movie release calendar can be found here.