News
Justice League Insider Doubts the Snyder Cut is "Anything Close" to Releasable
"Release the Snyder cut" is still a big thing for certain Justice League fans, but a VFX person doesn't think it's ready to go...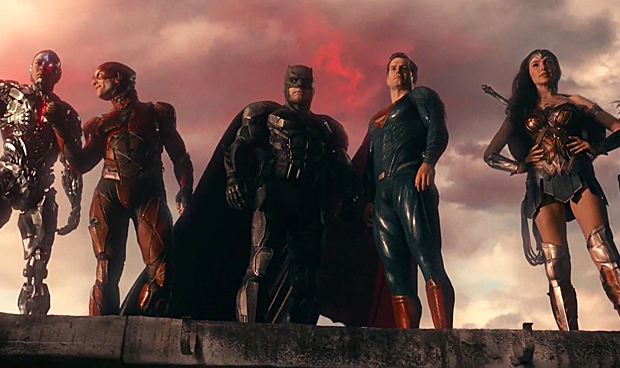 "Release the Snyder cut" has become a rallying cry in certain sections of the internet, with legions of Zack Snyder fans proclaiming their desire to see the original director's version of 2017's Justice League movie. Despite the fact the film's cinematic release is now coming up on its two-year anniversary in November, there still seems to be an appetite for this alternate edit of the movie.
Snyder, who previously helmed Man of Steel and Batman v Superman: Dawn of Justice within the DC Extended Universe, departed midway through the production of Justice League due to a family tragedy. Avengers and Avengers: Age of Ultron director Joss Whedon stepped in to finish the film, adding new scenes and famously helming reshoots that necessitated the need to remove Henry Cavill's Mission: Impossible – Fallout moustache using CGI. The resultant cinematic cut of Justice League was far from a critical darling, and although it made money at the box office and pleased some fans, it failed to become the all-encompassing mega-hit that Warner Bros would've been hoping for.
Empire Magazine regular Helen O'Hara was recently commissioned by The Telegraph to dig into the rumors that there is a Snyder version of Justice League that could be released. But what O'Hara discovered may not be the news these fans were hoping to hear.
O'Hara interviewed a VFX expert from a company that was working on the film, who is "pretty sure" that there wasn't "anything close to final on much of the film" in terms of finished sequences, at the time that Snyder departed the project.
The unnamed insider is quoted as saying this: "The movie was still months away from delivery when Joss came on board. It seems very unlikely to me that there was anything close to a releasable cut of the film. Put it another way: if there was a near finished movie that everyone was happy with, then WB would have got the editor to complete it rather than drop another $30-40 million into it."
The fact that Warner Bros opted to pay that big money to bring in Whedon and finish the film certainly suggests that the Snyder cut was never ready for public viewing. And Warner Bros hasn't announced any plans to bring Snyder back in to finish his original version of the film.
Filmmaker Kevin Smith has also claimed insider knowledge about the Snyder cut, telling ComicBookMovie.com that "It's not a finished movie by any stretch of the imagination." He went on to say this: "I would assume, based on what I've been told, that large sections of the Snyder cut are, you know, pre-viz, with a lot of green screen. We're not talking a finished movie…It was a movie that people in production could watch and fill in the blanks. It was certainly not meant for mass consumption."
Will this cut ever be finished and released? It's impossible to say. But at least Warner Bros is still making DC movies despite the troubles of Justice League, with the recent Shazam and Aquaman flicks each providing a good time, and both Joker and Wonder Woman 1984 looking like exciting upcoming propositions. We'll keep you posted if we anything about the Snyder cut coming out, though.
Read and download the Den of Geek SDCC 2019 Special Edition Magazine right here!