News
Justice League Dark Movie Update From Doug Liman
The director of Edge of Tomorrow has a plan to tackle the supernatural side of the DC Universe with Dark Universe.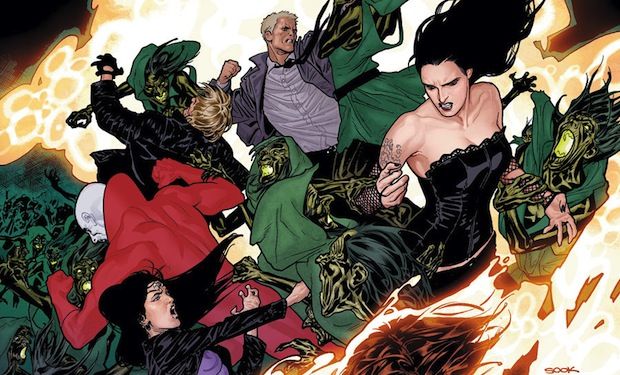 With the DC Extended Universe in a constant state of change, it's been a while since we've heard anything about Justice League Dark, a.k.a. Dark Universe, the film (not to be confused with the recently released animated feature) focusing on the supernatural side of the DC canon and characters like John Constantine, Swamp Thing, Etrigan the Demon, Deadman, Spectre, and Zatanna.
Guillermo del Toro was attached as a director for a long time, but last August it was announced that he was stepping aside (although remaining as a producer) and Doug Liman was taking over behind the camera. While Liman's The Bourne Identity was a superhero movie in some ways, this would be the first foray into a comic book universe for the director of Edge of Tomorrow and Mr. and Mrs. Smith.
Little has been reported about the project since, but when we interviewed Liman this weekend about his new movie The Wall (more on that later), we asked where things stood with Justice League Dark:
"I finally have a take on it that I love, and it's going to be about scheduling for me," Liman told us, "but as you might expect, if I'm going to tackle something in the superhero arena, it's not going to be like anything that's ever been done before."
It still seems, however, that the movie is not happening right away. Liman said that he doesn't have a finished script yet. "For me, the movie's in my head before it's on the page. So I have the movie in my head. A lot of it's on the page, but it's way more important for me to emotionally feel it in my head. My movies have such specific tones, I have to feel it in my bones, and I feel that one."
Liman declined to say what "tone" he was feeling for Justice League Dark, although he hinted to Cinemablend that his take will be "character-driven" and "intimate." There's no cast, start of production or release date yet though, so it may be a while before we see what the inventive Liman comes up with.
The Wall is out in theaters this Friday (May 12).