News
Justice League Dark Movie Loses Doug Liman
DC's magical Justice League Dark movie needs a new director.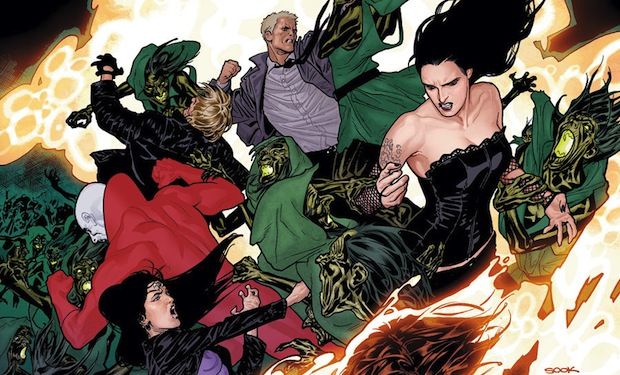 Get ready for a revolving door of Justice League Dark directors. Just weeks after telling us that the movie had "a take on it that I love," director Doug Liman has left the Justice League Dark movie. To complicate matters further, the project, which has been known as Dark Universe for some time, probably needs a new title, since Universal has just decided to name their shared cinematic monsterverse Dark Universe, too.
Variety broke the news of Liman's departure, citing his involvement with Chaos Walking (starring Daisy Ridley) as the reason. When we spoke with Mr. Liman a few weeks ago, it seems like he already knew that this was going to be an issue, mentioning that "it's going to be about scheduling for me."
The DCEU has had some ongoing director issues recently, with The Batman solo movie losing Ben Affleck (and gaining Matt Reeves), and The Flash movie working its way through several directors (with more now in the mix). Justice League Dark had long been conceived with Guillermo del Toro at the helm, but scheduling issues forced him out of the project, which brought us Doug Liman. 
The movie, which focuses on magical and monstrous DC characters like John Constantine, Zatanna, Swamp Thing, and others, is sure to be a challenging one. Michael Gilio is currently working on a script, with Scott Rudin producing. Hopefully they'll get a another director to step in soon, with THR's Borys Kit mentioning that Stephen King's It director, Andy Muschetti, is a possible candidate to replace Liman.
There is no release date for Justice League Dark at this time.