News
Jurassic World 3 to Be Directed by Colin Trevorrow, Says Spielberg
Colin Trevorrow, director of 2015 relaunch Jurassic World, will return to direct the third film, according to Steven Spielberg.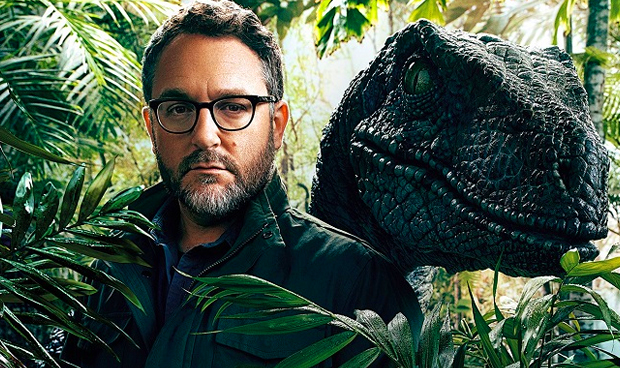 Jurassic World 3 will see original Jurassic World helmer Colin Trevorrow reclaim his director's chair. That news comes from a source as definitive as it gets in executive producer Steven Spielberg. Consequently, as we await the work of director J.A. Bayona in this summer's second film, Jurassic World: Fallen Kingdom, it appears that Trevorrow will subsequently return to close out the trilogy that he launched.
Steven Spielberg, legendary director of 1993 franchise-launcher Jurassic Park and current executive producer, spoke to EW to make the big revelation about the director for the 2021-scheduled Jurassic World 3, stating, without ambiguity, "Colin Trevorrow is going write and direct the third Jurassic World story."
Trevorrow, who burst on the scene brandishing only indie credits, notably in the 2012 comedy, Safety Not Guaranteed, directed and co-wrote 2015's Jurassic World to wide acclaim and lucrative box office success. However, when the opportunity to direct/write Star Wars: Episode IX fell into his lap, he tapped another up-and-comer to direct sequel Fallen Kingdom in A Monster Calls director J.A. Bayona. Yet, Trevorrow – who subsequently lost the Star Wars gig – co-wrote the Fallen Kingdom script (with Derek Connolly,) and remained in the fold as the franchise's go-to guy.
The return of Trevorrow to the Jurassic World director's chair is rather poetic in regard to his lost Star Wars opportunity. The Star Wars Sequel Trilogy launched in 2015 with The Force Awakens under the directorial purview of J.J. Abrams, at which point it was handed to an acclaimed-but-lesser-known talent in Rian Johnson for 2017 sequel The Last Jedi, leading to Trevorrow's loss of the trilogy-closing Episode IX director's chair to returning franchise overseer Abrams. Likewise, Trevorrow, who launched the Jurassic World Trilogy as director, later ceding the sequel to J.A. Bayona, made a return of his own (after speculation that Bayona would remain,) to close out the trilogy in an almost Abrams-esque Episode IX fashion.
For now, fans of the franchise are likely content to focus what's in their immediate view with Jurassic World: Fallen Kingdom, which, featuring returning stars Chris Pratt and Bryce Dallas Howard, is set to arrive at theaters on June 22. – Threequel Jurassic World 3 is scheduled to be released on June 11, 2021.