News
Jurassic World 3: Sam Neill, Laura Dern, Jeff Goldblum Back
The original Jurassic Park trio are returning for Jurassic World 3.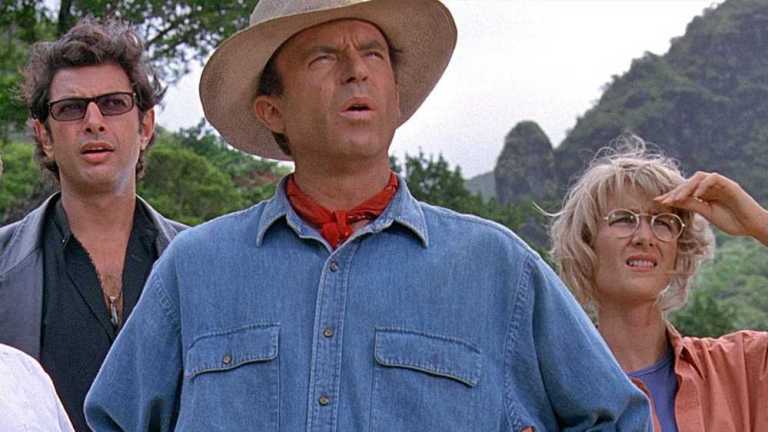 It is unknown how the threesome will fit into the story, since details about the script (co-written by Trevorrow and Emily Carmichael) are under wraps for now. But they will apparently have significant roles in the story — perhaps they'll even get to be in the same shot together, a treat that somehow eluded Mark Hamill, Carrie Fisher and Harrison Ford in Star Wars: The Force Awakens.
All three have stayed connected to the franchise over the years: Goldblum was top billed in 1997's Jurassic Park: The Lost World, and made a brief cameo as Malcolm in Fallen Kingdom. Meanwhile, Neill and Dern both reprised their roles in 1999's Jurassic Park III, with the former taking the lead while the latter just made a quick appearance.
Jurassic World 3 — which will also bring back Chris Pratt and Bryce Dallas Howard from the last two films — is due to arrive in theaters on June 11, 2021.
Don Kaye is a Los Angeles-based entertainment journalist and associate editor of Den of Geek. Other current and past outlets include Syfy, United Stations Radio Networks, Fandango, MSN, RollingStone.com and many more. Read more of his work here. Follow him on Twitter @donkaye