News
Jurassic Park Was Almost a James Cameron Movie
James Cameron was after the rights to Jurassic Park as well as the start of the 1990s...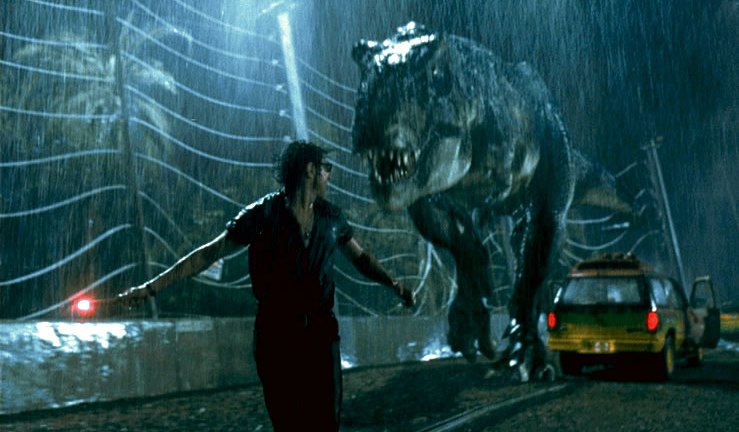 One of Steven Spielberg's biggest ever hits, Jurassic Park, celebrates its 25th birthday this year. It arrived in 1993, in a bumper year for the bearded megaphone wielder, coming as it did just months before his Oscar-dominating Schindler's List. 1993 would be a pivotal year in his career.
But in a new interview, James Cameron – currently shooting many dozens or so of Avatar sequels – has revealed to The Huffington Post that he nearly beat Spielberg to the project. As the story goes, Cameron was interested in optioning Michael Crichton's source novel, and pressed ahead. Turned out though that Spielberg got there first, by a few hours.
Cameron did cede that "when I saw the film, I realized that I was not the right person to make the film, he was."
He added that "he made a dinosaur movie for kids, and mine would have been aliens with dinosaurs, and that wouldn't have been fair. Dinosaurs are for eight-year-olds. We can all enjoy it, too, but kids get dinosaurs and they should not have been excluded for that. His sensibility was right for that film, I'd have gone further, nastier, much nastier."
It's easy to imagine what James Cameron at the height of his powers would have done with the dinosaurs and potential horror of a movie like Jurassic Park, and while it surely would have been a lot of fun in its own right, we're pretty sure we got the right man for the job with Spielberg.
The fifth film in the franchise, Jurassic World: Fallen Kingdom, arrives in cinemas this summer.