News
Jumanji: Welcome To The Jungle Blu-ray/DVD Release Date and Bonus Features
Jumanji: Welcome To The Jungle is coming to Blu-ray and DVD in March.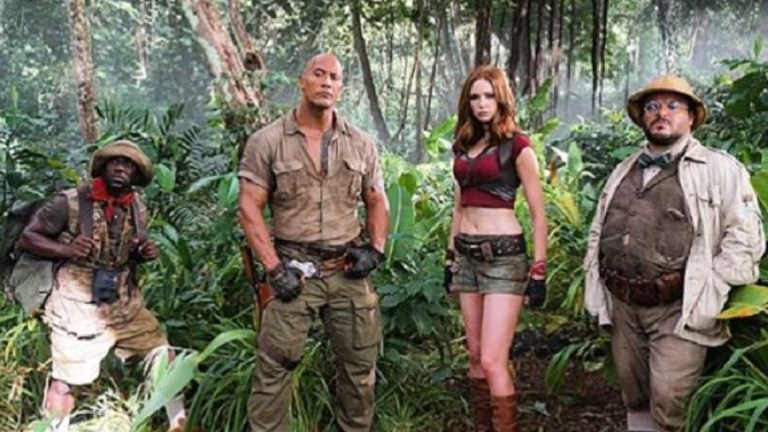 Jumanji: Welcome To The Jungle, the sequel that no one knew they needed, crashed into cinemas late in 2017 and ended up being surprisingly decent.
Boasting a cast of Dwayne 'The Rock' Johnson, Jack Black, Kevin Hart and Karen Gillan, and helmed by Jake Kasdan, who hadn't covered himself in glory with his last two films – Sex Tape and Bad Teacher – we finally saw a bit more of the director's promising style behind the camera that reminded us of his Walk Hard and Zero Effect days, even if it was in the kind of family-friendly romp that inevitably leaned on the CG buttons a little too much at times.
If you were won over by Jumanji: Welcome To The Jungle (or your kids were) you might be thinking about picking up a copy to watch again at home. Sony will release it on Blu-ray and DVD on March 20.
Pre-orders are open at Amazon now, if that's your dealer of choice.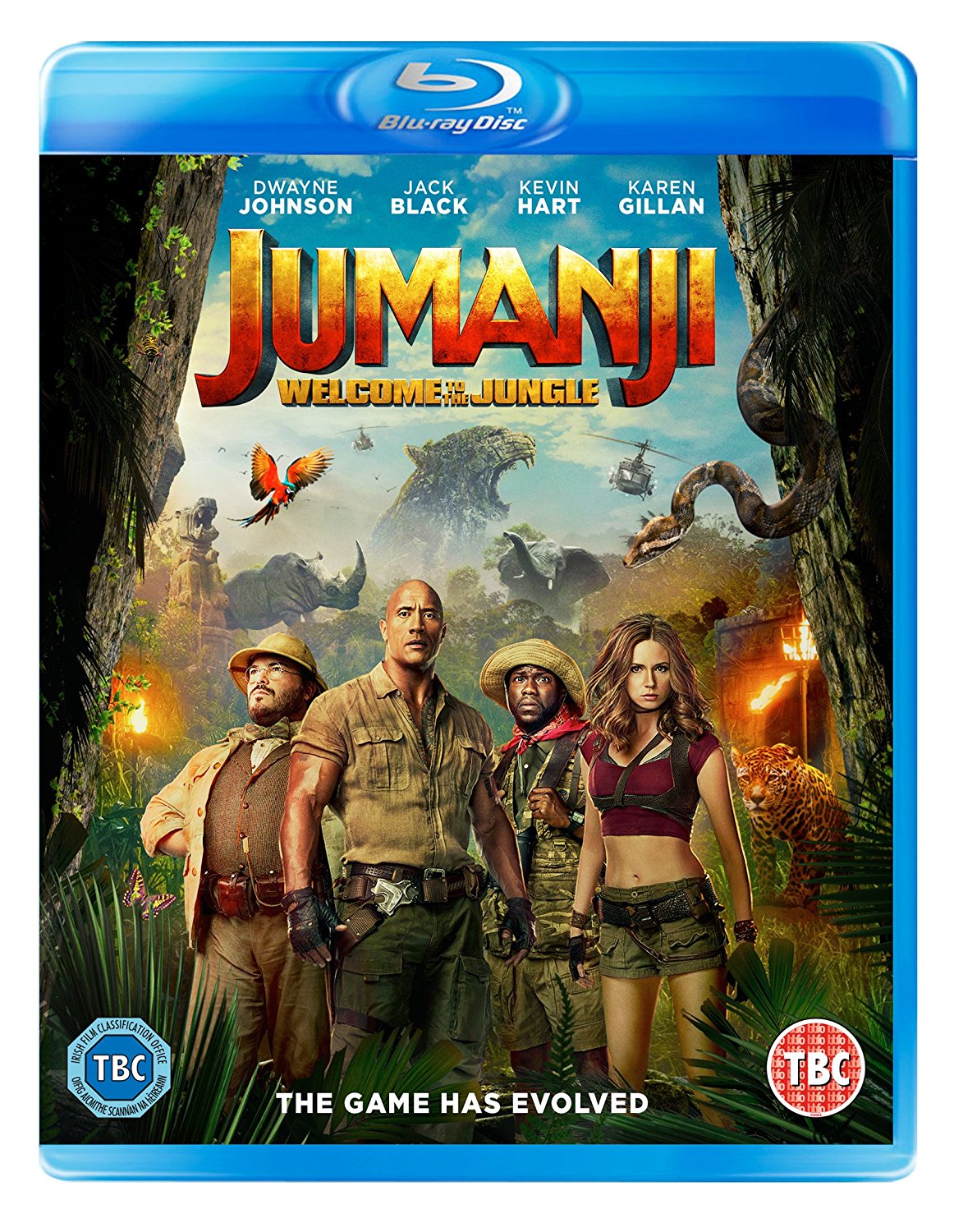 Here are the bonus features you'll be able to find on the discs…
Gag Reel
'Jumanji, Jumanji' music video by Jack Black and Nick Jonas
Five featurettes:
Journey Through The Jungle: the making of Jumanji
Meet The Players: a heroic cast
Attack Of The Rhinos
Surviving The Jungle: spectacular stunts
Book To Board Game To Big Screen And Beyond: celebrating the legacy of Jumanji.
The DVD will only have three of the featurettes listed above.
As always, we remind you that extra content can vary by territory, retailer and format.