News
Jumanji 3 Will Be More Like Jumanji 1
Director Jake Kasden says the second sequel will be all about connecting the series.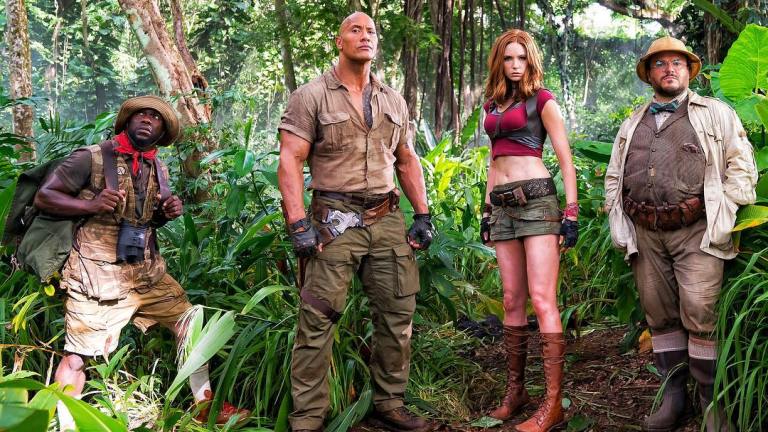 Jumanji: Welcome to the Jungle owed very little to the 1995 original. There was a tiny nod to Robin Williams' character, Alan Parrish, in one tree-house scene with Nick Jonas – but the film was a big departure from the first one in almost every other way. 
According to a Slashfilm interview with director Jake Kasdan, the third film will start tying the series back together again.
"Our hope is to keep a long continuity through the whole thing," said Kasdan. "We love the idea of keeping all of this together and connected in some way or another."
Given that Welcome to the Jungle spent a lot of money (and made a lot of money) setting up a new set of rules of the Jumanji universe, it's unlikely we're going to see a return to the board game setup of the original, or even that we'll get a film set in our reality instead of the game's. But this is still good news for anyone who still thinks Williams is way cooler than The Rock. 
Kasdan didn't give anything else away (aside from confirming that he's not looking to move the series into Zathura territory), and it actually sounds like the script is still a long way from being finished – suggesting that he doesn't even know who the main characters are going to be yet. 
He better hurry up – as Jumanji 3 is already locked for release on Dec. 13, 2019.