News
Overlord Director Julius Avery Recruits Sylvester Stallone for Samaritan
Julius Avery will follow up Overlord with a superhero film (of sorts).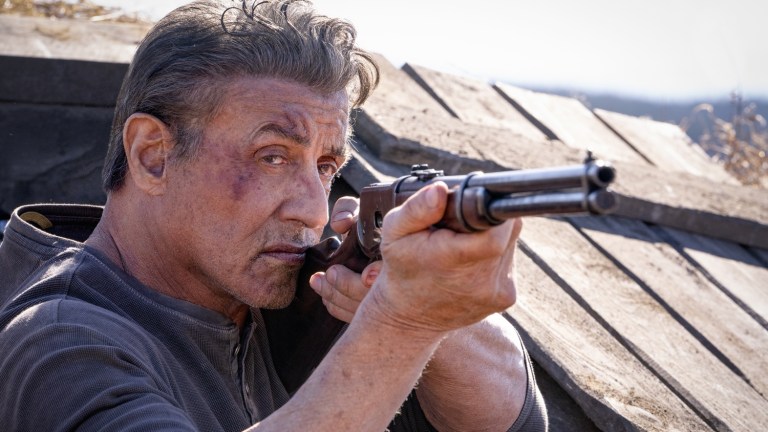 Just before underrated WWII horror movie Overlord opened to a disappointing box office in November last year, the film's up-and-coming director, Julius Avery, was tapped by Fox to direct a Flash Gordon movie, with Kingsman's Matthew Vaughn set to produce. However, as Overlord bowed and Disney started the long process of acquiring Fox, the project was shelved (in favor of an animated version with Taika Waititi involved), and Avery started looking for something else to do.
That 'something' is now Samaritan, which Aussie Avery will helm for MGM, and Deadline confirmed this week that it'll star a post-Rambo: Last Blood Sylvester Stallone. The forthcoming thriller will centre on "a young boy who is out to discover if a mythic superhero, who vanished 20 years earlier following a tragic event, is still alive." We assume the superhero in question is Mr. Stallone, who will also produce the film.
"Sly is a hero of mine, I'm incredibly thrilled to be working with such an iconic actor on this very special project with Balboa Productions and MGM," Avery said of the news.
Escape Room's Bragi F. Schut is the writer on this one, and production will get underway in early 2020.
Rambo: Last Blood finally debuted this month in cinemas after a long and arduous journey to the screen. First Blood author David Morrell, along with a sizeable chunk of critics and audiences, did not care for it.
"I agree with these Rambo: Last Blood reviews," Morrell posted on Twitter. "The film is a mess. Embarrassed to have my name associated with it." He later told Newsweek that he "felt degraded and dehumanised" after he left the cinema. "Instead of being soulful, this new movie lacks one. I felt I was less a human being for having seen it, and today that's an unfortunate message."
More on Samaritan as we hear it.