News
Judge Rules in Star Trek Axanar Fan Film Lawsuit
A judge has ruled that the Star Trek Axanar fan film is not "fair use."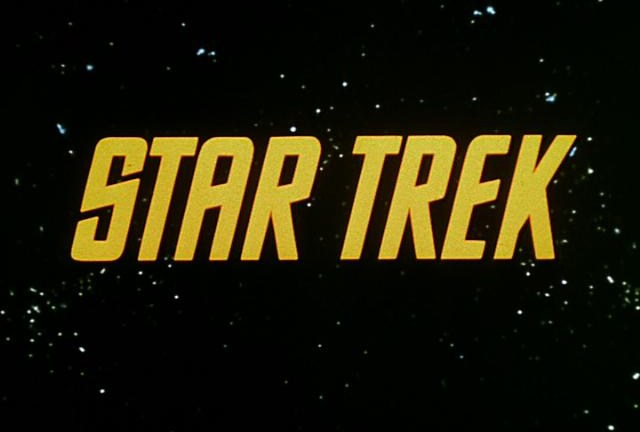 Update:
Paramount and CBS just scored a big win in their copyright lawsuit again Axanar,the Star Trekfan film that raised over $1 million on Kickstarter.
A California federal judge has struck down Axanar's "fair use" defense, effectively eliminating the fan film production company's main defense. However, the final nail in the coffin has yet to be hammered in, as a jury will decide the second half of a copyright analysis, the test of whether an "ordinary, reasonable person would find the total concept and feel [of the two works] to be substantially similar." Basically, the California court has to find some randoms off the street to decide if Axanaris "substantially similar" to Star Trekcanon. Finally, a jury duty I can get behind. 
You can read the entire court ruling here (it's worth reading for the Star Trek references — seriously, they're in there), but here is a relevant excerpt:
The Court finds that the Axanar Works have objective substantial similarity to the Star Trek Copyrighted Works . . . Under the extrinsic test, the Axanar Works are substantially similar to the Star Trek Copyrighted Works. . . . This conclusion finds strong support in Defendants' intent for the Axanar Works. 'Defendants expressly set out to create an authentic and independent Star Trek film that [stayed] true to Star Trek canon down to excruciating details' …
The lawsuit was filed a year ago against Alex Peters' Axanar Productions proposed a prequel to The Original Seriesfocused on Garth of Izar, a character who appeared in a 1969 TOSepisode. The film would be set 21 years prior to the series, focusing on the Four Years War between the Federation and the Klingon Empire, a much-discussed period in Star Trekfandom, but one that has never been properly addressed in Star Trekcanon.
U.S. District Court Judge R. Gary Klausner ruled that the character of Garth isn't "obscure," as Axanar argued, but rather falls under copyright protection. Additionally, he points to the appearance of Klingons and Vulcans; the settings of Planet Axanar, Qo'noA, and Vulcan; and elements like a Klingon officer's uniform from Star Trek VIas evidence of Axanarusing "copyright-protected elements" in the 20-minute preview video and production-ready script. CBS and Paramount are seeking up to $150,000 for every copyrighted element used in the film.
We will keep you updated on the jury's ruling.
Original article from September 30, 2016:
It seems that J.J. Abrams comment during the Star Trek Beyondpress tour in May that the Axanar lawsuit were not so prophetic. Not only is the lawsuit that Paramount Pictures and CBS Studios filed against fan film production company Axanar Productions for copyright infringement late last year ongoing, but Abrams and Beyonddirector Justin Lin have been brought into the crossfire.
According to The Hollywood Reporter, Axanar Productions filed a motion to compel discovery, which would include any communications between Paramount/CBS and Abrams and Lin concerning fan films and the Axanar lawsuit.
Axanar is a crowdfunded, relatively big budget Star Trek fan film about the early days of the war between the Federation and the Klingon Empire. Abrams had previously commented during a Star Trek Beyondpress event that the lawsuit wasn't an appropriate way to deal with fans, and that Lin was not only outraged about the lawsuit, but had pushed the studio to drop it. Abrams said of Lin's reaction and efforts:
I'll tell the story because he probably wouldn't, was sort of outraged by this as a long time fan. We started talking about it and realized this was not an appropriate way to deal with the fans.

The fans should be celebrating this thing. Fans of Star Trek are part of this world. So he went to the studio and pushed them to stop this lawsuit and now, within the next few weeks, it will be announced this is going away, and that fans would be able to continue working on their project.
CBS and Paramount want up to $150,000 for every copyrighted Star Trek element in the movies Axanar and the prequel film Prelude to Axanar, stating: "The 'Axanar' Works infringes plaintiffs' works by using innumerable copyrighted elements of Star Trek, including its settings, characters, species, and themes."
Whichever side you may fall in the Axanar lawsuit, it's hard to dispute that it is a fascinating case — especially in a year defined by the awkward, sometimes ugly relationship between creators/corporations and fans. This lawsuit may be about Star Trek specifically,but it also sets a precedent for other major franchises and fandoms moving forward — if not in terms of legal copyright issues, then in the larger question of how corporations view fandom: as a franchise-building asset with the right to creating transformative works, as a necessary threat with no right to the stories legally owned by corporate America, or as something in-between.