News
Jude Law Cast as Dumbledore in Fantastic Beasts Sequel
The Fantastic Beasts film franchise has found its Dumbledore...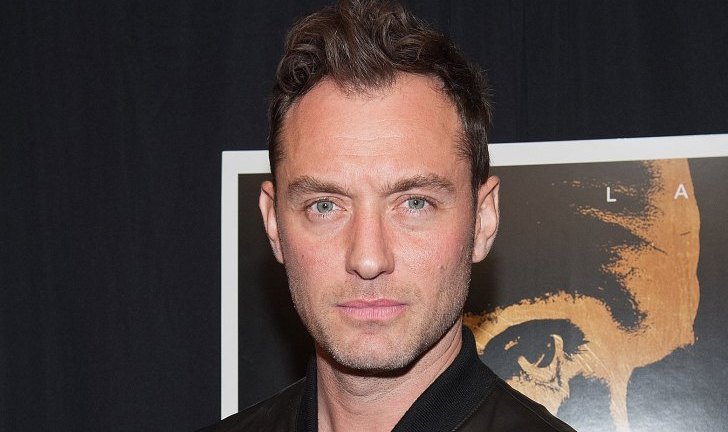 The Fantastic Beasts franchise has found its Dumbledore. Warner Bros. announced today that Jude Law has been cast as the iconic wizard Albus Dumbledore in the Fantastic Beasts sequel (and, presumably, the rest of the films in the five-part series).
Law's Dumbledore will be much younger, of course, than the Dumbledore we know and love from the Harry Potter book and film series. When we meet him in the Fantastic Beasts franchise, he is still serving as Hogwarts' Transfiguration professor. You may recall that, in the first Fantastic Beasts film, Grindelwald (disguised as Graves, at this point) mentioned that Dumbledore defended Newt when he was kicked out of Hogwarts.
This mention of Dumbledore is particularly interesting when you realize it is Grindelwald (Johnny Depp) who is asking about Dumbledore and not Graves. As we know from the Harry Potter books, Dumbledore and Grindelwald became close friends one summer as teenagers before Dumbledore's sister died in a tragic accident. After that, their ideologies diverged. (Think Magneto and Professor X in X-Men. I'm still not sure why Warner Bros. didn't decide to do a more straight prequel retelling of the Grindelwald/Dumbledore relationship, but that is an article for another time…)
Presumably, the next three films in the Fantastic Beasts series will follow Grindelwald's rise to power and his eventual defeat at the hands of his former friend Albus Dumbledore. As Warner Bros. teased in an official press release: "The story moves deeper into an increasingly dark time for the wizarding world, where Newt Scamander and our other heroes have to decide on their allegiances."
Director David Yates said of Law's casting:
Jude Law is a phenomenally talented actor whose work I have long admired, and I'm looking forward to finally having the opportunity to work with him. I know he will brilliantly capture all the unexpected facets of Albus Dumbledore as J.K. Rowling reveals this very different time in his life.
The Fantastic Beasts sequel is written by J.K. Rowling, directed by Yates, and will be released in theaters on November 16, 2018.