News
Joss Whedon Speaks Out on His Break from Marvel
Famously severing ties from Marvel after Avengers: Age of Ultron, director Joss Whedon discusses his reasons.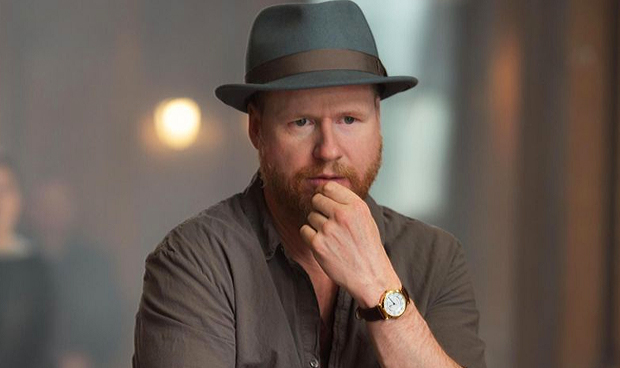 After Marvel recruited geek genre icon Joss Whedon to occupy the director's chair of its crucial, unprecedented crossover team-up effort, The Avengers in 2012, he was not only lauded for that film's monstrous success, but found himself directing narrative traffic relating to the other entries in Marvel's Cinematic Universe. However, the job of being, as he puts it, Marvel's "consigliere" somehow ended in acrimony in the aftermath of last year's surefire hit sequel, Avengers: Age of Ultron. Now, nearly a year later, Whedon speaks about the situation with candor.
At a prestigious speaking gig at the Oxford Union, the currently inert Whedon reflects upon a number of things related to his career, notably the highly-publicized split from Marvel. As Whedon reveals [transcribed via IndieWire] of his bittersweet post-Ultron exit:
"…I was their sort of consigliere for a while…We do not discuss our thing… [audience laughter] But, I sort of had my finger in all of the films in the second phase, but then I just had to concentrate only on Ultron, and sort of know when it was done I was just going to stop," he said. "So I made a completely clean break — not because we had a falling out — just because I was like, 'I can't…' If I was still there going, 'Well, here are my thoughts on this film,' I'd be there every day. I wouldn't do anything else because there are a lot of films, and it is a lot of fun."
However, Whedon qualifies the experience, explaining that, for all the overwhelming stressors, there was an addictively satisfying aspect that kept him afloat. As Whedon explains:
"It's very seductive. When you can put your little fairy dust on things and just improve them slightly, and they actually listen to you…I was a script doctor for a long time, and the part where they listen to you was very rare; so it was very important for my own self to go 'we can still be friends,' but…"
It was well-known that Whedon had his hands a bit too full during the production of Age of Ultron, something that lead to his highly-publicized stress-related breakdown in the wake of massive post-release criticism, causing him to go insular, even deleting his Twitter account. As the director describes the process unequivocally:
"Obviously, Ultron has been the most complicated response I've gotten, and the way I deal with it is becoming fetal for about eight months. I f**king have no spine or self-identity or anything, and it's horrifying. It sucks…But I'll be okay…Later…"
Regarding his rather abrupt fall from grace as the proverbial maestro of the Marvel Cinematic Universe, Whedon unleashed a mixed bag of comments relating to the practical difficulties in tying together an insanely vast array of films. As Whedon confesses:
"There's a part of me that says it takes the soul out of a film if it's servicing so many other things, that it isn't its own film." Adding, "Well, they're trying to shoehorn this in with that, I feel a bit like — I can see those cogs going and it doesn't feel like I'm watching a film, it feels like I'm watching an agenda."
However, lest anyone be left with the impression that Whedon has engaged in a George-Lucas-like public case of seller's remorse, the director also made it clear that Marvel's increasingly-mimicked "shared universe" dynamic has its benefits. Ever the comic book fanboy, Whedon revealed the contradictory aspect of his opinion, stating, "I think it's awesome."
With no writing or directorial gigs on tap, it seems that Joss Whedon is content to sit back and reconcile what took place in his rather tumultuous 2015. Certainly, the visionary will be back looking for creative redemption soon enough.