News
Jordan Peele Signs Deal With Universal
Peele's deal includes a new original social thriller, a la his brilliant debut feature Get Out.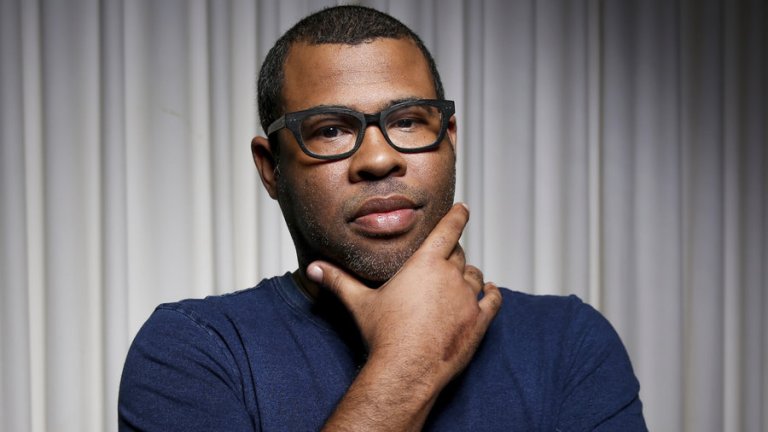 Jordan Peele has landed a first-look deal with Universal.
The writer/director of Get Out had been courted by several major studios after the massive success of the horror film, which has (thus far) grossed over $172 million on a budget of less than $5 million, but ultimately went with Universal. Get Out is the highest-grossing debut for a writer-director from an original screenplay in the history of ever. So… that's pretty good.
What does this first-look deal mean for us viewers? In the short term, it means Peele will write, direct, and produce a new social thriller for Universal that is based on another of Peele's original ideas.  Past that (according to The Hollywood Reporter), Peele and his Monkeypaw Productions will produce a broad range of films for Universal, including some "micro-budget" projects that he will helm alongside Get Out producer Jason Blum.
It's an interesting move for Peele, who was also reportedly being courted by Warner Bros. (in addition to other major studios) to take on one of their upcoming, director-less major projects — i.e. Akira, The Flash, or Uptown Saturday Night. Peele's next project with Universal will have a budget of $25 million, which is five times what he had for Get Out, but still much lower than what any of those Warner Bros. films will most likely get.
In the end, Peele chose to sign with Universal, the studio that helped him get Get Out off the ground. Peele said of the deal:
I'm incredibly honored to be partnering with Donna, Peter and all of the brilliant folks at Universal. I am thrilled to continue the work we started together on Get Out—pushing the boundaries of storytelling, not only on the next film but with all of Monkeypaw's future projects.
This is a major boon for Universal and a much-deserved deal for Peele. It's also refreshing to see someone with a gal to give "a voice and opportunities to those traditionally under-represented in front and behind the camera, be it gender, race or sexual orientation" get such a lucrative deal. We're excited to see what Peele does next.