News
Jon M. Chu on the Failure of the Jem and The Holograms Movie
The director of 2015's biggest bomb gives his opinion on why Jem and The Holograms didn't connect with audiences.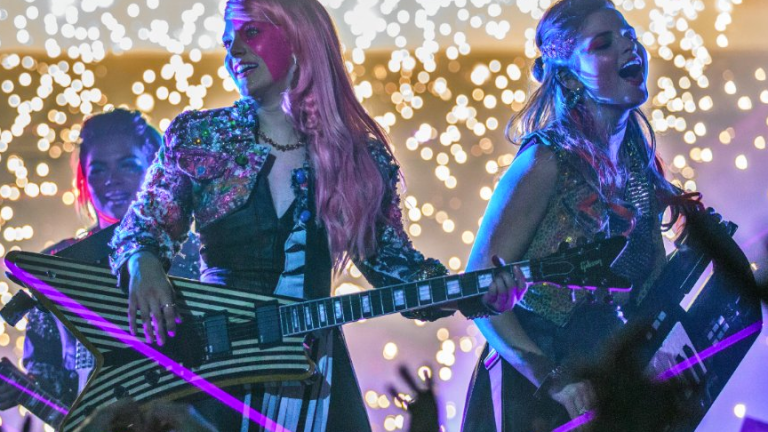 Last October, what should have been a high-profile studio release by Universal Pictures (who was having an incredibly good year) was hung with the unenviable award of being one of the year's biggest bombs, as the Jason Blum and Scooter Braun co-production of Hasbro's Jem and the Holograms grossed a horrendous $2.2 million in North American theaters before being yanked unceremoniously after two weeks.
Granted, the movie only cost $5 million to produce using Blumhouse Productions' usual low-budget methodology, but considering the popularity of the '80s cartoons and dolls, many certainly expected it fare at least a little bit better (and the measly $149,000 it grossed in its international release didn't do much to help).
There are many theories as to why the movie bombed so bad, especially after the initial reaction to the first trailer months earlier, but earlier today, Den of Geek spoke with the film's director, Jon M. Chu, about his upcoming film Now You See Me 2, and we asked for his opinion on why he felt Jem and the Holograms didn't connect with audiences. This is what he told us.
"They literally didn't show up. I've never seen that before," he laughed. "It was heartbreaking, of course, because you pour so much into it, and I'm really proud of the movie. We did it for no money anyway, and it was a passion project of taking the Jason Blum model and doing it for young kids. So when 35-year-old mothers are making death threats to you about a cartoon they saw in the '80s and you're like 'This is not for you, it's for them,' it's a very strange phenomenon, but I get it. That's the business that we're in. If you don't get the audience, you don't get the audience. I just wish people gave it chance by seeing it first—it didn't feel like anyone gave it a chance."
"If it doesn't work, it doesn't work," he continued. "That's not why I make movies anyway, but what's been great is in its sort of after-life now, people are discovering it and actually watching it and it's getting so much love and support of people saying, 'I hated on this and then I just watched it and I really love it. My 8-year-old can't stop watching it. My 12-year-old listens to the music over and over again.' I've seen birthday party pictures where they had Jem themes. It was really nice to see and it's still heartbreaking but I'm still proud of the movie and the purpose that we made the movie and how we made the movie."
Look for more with Chu before the release of Now You See Me 2 on June 10.