News
Jon Hamm To Star in Supernatural Thriller 'Off Season'
The Mad Men and Baby Driver star will be lending his talents to Off Season director Jonathan Van Tulleken's feature debut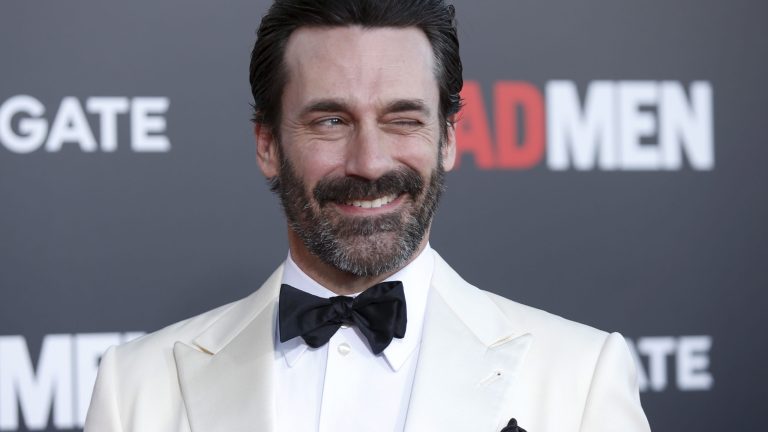 Late bloomer-turned TV royalty-turned feature film darling Jon Hamm has been tapped to star in the feature debut from BAFTA nominated director Jonathan van Tulleken, Off Season.
Hamm, of course, rose to prominence for his Emmy and Golden Globe-winning portrayal of Don Draper on modern television classic Mad Men. He has since parlayed that Don Draper success into further his career as a comedic actor on television as Tina Fey's muse in Unbreakable Kimmy Schmidt and as a dramatic actor in films such as Baby Driver.
Really, the guy is living the dream. Just look at the photo that accompanies this post. That should be required by law to be the default photo of Jon Hamm that accompanies all Jon Hamm news. 
Now Hamm is continuing to live that dream by offering his talents to director Jonathan van Tulleken in bringing his award-winning short film Off Season to full feature status. Off Season, the short, debuted in 2009 and went on to be the rare short film nominated for a BAFTA award. The original short is a claustrophobic horror movie in which a man follows his dog through the Canadian tundra until he uncovers a terrifying secret.
Since we live in an age of Internet miracles, you can check out the full short film below.
Off Season from Joe Randall-Cutler on Vimeo.
The feature version will change things up a bit and be about a man whose search for his missing elderly father takes him through the frozen Canadian tundra. The search will uncover long-forgotten family secrets. Off Season will be brough to the big screen with the help of Baby Driver producer Nira Park and her Scott Pilgrim vs. the World collaborator J. Miles Dale. 
"Nira, knowing that I could withstand this kind of punishing weather — we had done Scott Pilgrim vs. The Worldtogether — asked me to watch Off Season," Dale told Deadline. " It reminded me of when we watched the short of Mama. The theater of the mind and really scary and thoughtful and it stays with you. And that's the kind of movie I wanted to make."
van Tulleken has previously directed for British TV series Misfits and accoridng to Dale has spent summers in rural, isolated Canada, which inspired the original concept. 
Filming is scheduled to begin in early 2018.