News
Jon Favreau on the Pressures of The Lion King Remake
The director of the live action remake of The Lion King compares it to adapting a Broadway show.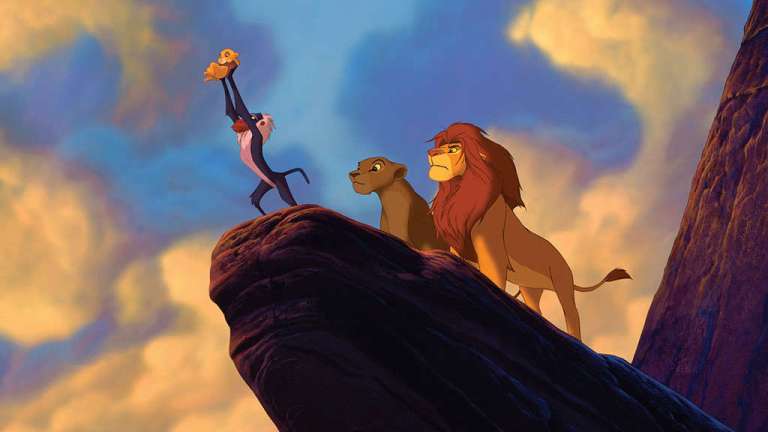 On Friday evening, the 16th Annual Tribeca Film Festival kicked off its annual Directors Series of Tribeca Talks with an hour-long conversation between director Jon Favreau and his three-time collaborator, actress Scarlett Johansson.
Johansson proved to be a solid interviewer, with many of her questions asking about Favreau's background in improv, and his process as a director and actor and how those two roles have interacted. In fact, most of the evening was spent talking about Favreau's past, though at one point, he did mention his currently in pre-production live action remake of Disney's classic animated film The Lion King, his follow-up to the similar live action remake of The Jungle Book, which was hugely successful last year.
Favreau spoke about the upcoming movie and the pressures of making a new version of a beloved classic, comparing it to reviving a Broadway play.
"With the Disney stuff, people know it even more," Favreau said. "The Jungle Book is one thing, but now I'm working on Lion King. Lion King was (just) 20 years ago. People really know it, and it has emotional impact. People grew up with it in the age of video when they're watching it over and over, so I have to really examine all of those plot points. Also, the myths are very strong in that, so you're hitting something even deeper than the movie sometimes."
"What I try to do is honor what was there," he continued. "In some ways, it's almost like bringing (back) a Broadway show because there are certain expectations people will have or seeing a band you love. There's a way the song was sung on the album…"
Favreau went on to mention how some of the best acts like Prince (on the anniversary of his death) was able to perform all his classic songs at the Super Bowl to satisfy the fans. He was particularly impressed with how it started to rain during Prince's best known song, "Purple Rain."
Favreau is still in the process of casting and so far only Donald Glover and James Earl Jones have currently signed on as Simba and Mufasa respectively.
Look for more from this fascinating Tribeca Talk soon. Other Tribeca Talks in the directors series will include Alejandro Gonzalez Inarritu, Noah Baumbach with Dustin Hoffman and Paul Feig.