News
Joker Trailer Teases Unsettling Origin Story
The first teaser trailer for Todd Phillips' Joker confirms that this will be a very different DC film.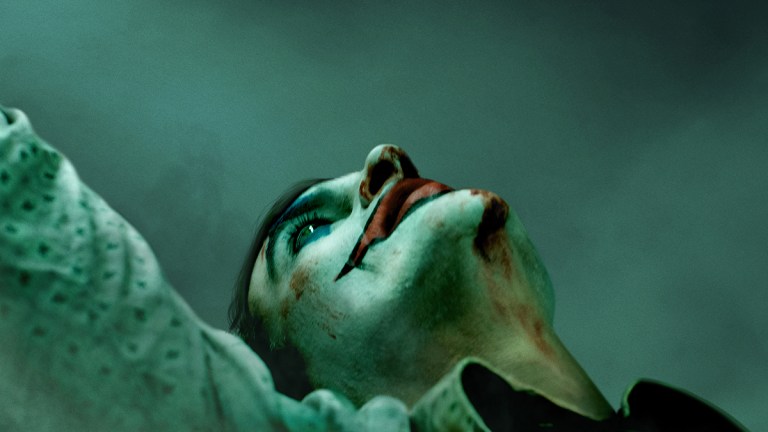 Warner Bros.' forthcoming Joker origin tale has been a very weird project from the get-go, but that approach has served in its favor when it comes to audience expectation levels. The last two big-screen iterations of the Clown Prince of Crime were like chalk and cheese – Heath Ledger's phenomenal portrayal of the character in Christopher Nolan's The Dark Knight blew everyone away, whereas Jared Leto's tattooed Suicide Squad villain …er, didn't.
The Hangover director Todd Phillips was certainly an interesting choice to helm the project, but he's been frustrated by the lack of accuracy in the coverage of his Joker solo outing so far, which he concedes is to be expected "when you set out to make an origin story about a beloved character that basically has no definitive origin."
We started to get a better picture of what Phillips and co-writer Scott Silver (8 Mile) are attempting to do with the character recently, as footage from the film – seemingly geared towards being the opposite of a fun Batman spin-off – screened to a rapt audience at CinemaCon, with people comparing it to Taxi Driver, You Were Never Really Here, and The Woodsman. That sounded extremely bleak and definitely not what you'd first connect to the man who had a global smash hit with the kind of comedy outing where Mike Tyson's tiger is drugged with Rohypnol for reasons we don't need to revisit here. Although, out of context, that also sounds pretty bleak.
Further Reading: How the Shazam Movie Brings Magic to the DCEU
Now, we get to take a good look at Joker ourselves, as a first teaser trailer has been released to show us what attracted the very much in-demand Joaquin Phoenix to the tragic role of Arthur Fleck in the first place.
Take a look… 
While the origin story isn't quite spelled out in this first trailer, it's clear that Mr. Fleck is down on his luck in the early parts of the movie, taking a note from Alan Moore and Brian Bolland's seminal The Killing Joke, a definitive Joker story that tells both a foggy version of what might be the Clown Prince of Crime's true origin as well as the final Joker vs. Batman tale. According to The Killing Joke, the man who would become the Joker was once a stand-up comedian who was so beaten down that he turned to a life of crime, which in turn cost him everything, including the love of his life. When he falls into a vat of chemicals during a confrontation with Batman, he is transformed into the Joker.
Further Reading: The Many Deaths of the Joker
Judging from the trailer, it doesn't look like we'll get anything as dramatic as a confrontation above a vat of chemicals. Instead, Fleck's transformation will likely come from a mental break — one can only get hit in the face so many times before donning clown makeup and turning to a life of crime, after all. 
Check out our full trailer breakdown and analysis here.
Joker also stars Zazie Beetz, Robert De Niro, Shea Whigham, and Marc Maron, and will be released on Oct. 4. You can also find the complete DC Comics superhero movie release date calendar here.