News
Joker: Shea Whigham Describes "Intense" Experience on Set
"It's rare that I've been on a set where it feels like it crackles..."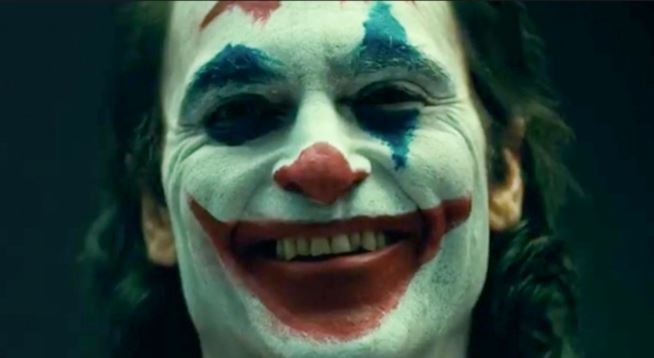 Shea Whigham is an actor in demand. Sometimes, it genuinely feels like he's popping up in everything. Over just the last few years, you may have seen him in Boardwalk Empire, Agent Carter, Kong: Skull Island, Fargo, Death Note, Narcos, Waco, Sicario 2, or Bad Times At The El Royale, and that's to name but a handful of his screen appearances. The man works.
His latest role is in Mr. Robot creator Sam Esmail's new Amazon series, Homecoming, opposite Julia Roberts, and he's been talking about making it with Collider, where he also got drawn in to some discussion about his character in Hangover director Todd Phillips' Joker movie.
"We're in the middle of it, right now. It's intense. For me, it's as good as it gets. I'm flowing back and forth between television and film, and it's not lost on me, to work with Joaquin [Phoenix] and to see what he's doing. And Todd Phillips has put this amazing script together. It's the origin story. People haven't seen how the Joker becomes the Joker, and oh, my god, man, it's incredible. It really is."
In the interview, Whigham goes on to talk about his character in the forthcoming film, and effortlessly builds some more hype for the Clown Prince of Crime's 80s-set origin story:
"I'll say that, Bill Camp, from The Night Of, is one of our great actors. He's finally getting his due. He and I play two cops from Gotham P.D. in 1981, when the city was tough. We're investigating something that's just happened, at the start of the piece. We're trying to get to the bottom of it, and it leads to where it leads to. You know, it's rare that I've been on a set where it feels like it crackles. It's pretty amazing…I want to have an experience. I don't call it a job. I don't say that I have a job. I have a gig, or a piece, or a film, or a show, but it's never a job . . . We're having an experience on Joker."
This folds into the story info we've previously been offered by the cast and crew of Phillips' experimental shot at one of DC's best-known villains, with The Wrap reporting that Joaquin Phoenix's Joker will be "a failed 1980s comedian who becomes the clown prince of crime after bombing with audiences."
You can read everything we know about Joker right here. There's certainly plenty to unpack about the curious project.
Joker is currently heading for a 4th October, 2019 release date. The complete schedule of upcoming DC superhero (and villain) movies can be found here.