News
Joker Movie Reveals First Look at Joaquin Phoenix
The Joker movie has released new test footage that gives us our first look at Joaquin Phoenix in makeup as the Clown Prince.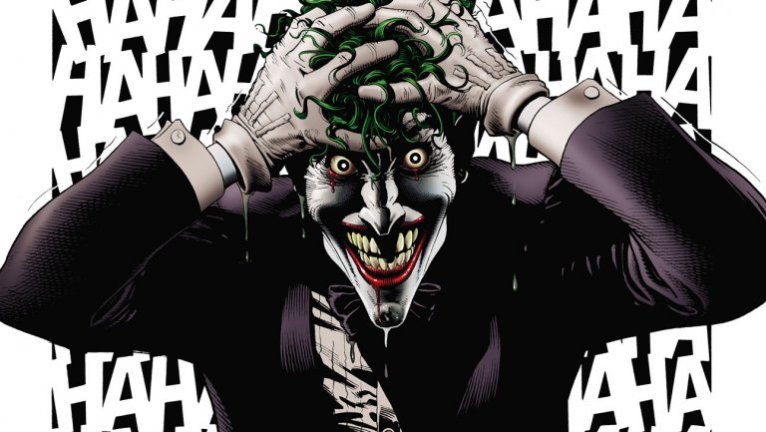 The mysterious Joker movie is now filming in New York City. And since set pics were bound to start leaking sooner rather than later (and right on schedule, they sure did), Warner Bros. and director Todd Phillips have decided to get out in front of it and just give the world an official look at Joaquin Phoenix as the Joker. Previously revealing that his name is Arthur, WB and Phillips have now released camera test footage of Phoenix in the purple suit and pancake makeup. 
In the below video, Phoenix is undergoing a camera test that likely has much to do with lighting the costume as it does with the actual garb. And over the course of the test, we see via dissolves Phoenix go from the previously revealed Arthur to what Harley Quinn as affectionately dubbed "Mistah J."
Check him out…
Phoenix's Joker certainly looks like a different beast from those we have seen before. While the hand-applied makeup is immediately evocative of Heath Ledger's iconic, and Oscar-winning, Clown Prince of Crime, Phoenix also looks slightly less grungy. In fact, the dapperness of the costume and hair, though long, is faintly reminiscent of Caesar Romero's Joker on the Batman television series.
Along with the previous headshot of Phoenix in character, we also learned the Joker's real name: Arthur. That about does it for anyone hoping we'd see a return of the "Jack Napier" name that was first given to the character in Tim Burton's Batman movie in 1989. Unless, of course, "Arthur" isn't a real name. As Joker himself says in Alan Moore and Brian Bolland's The Killing Joke (which this movie may take some inspiration from), "If I'm going to have a past, I prefer it to be multiple choice!" 
The song played in the tease is "Laughing" by the Guess Who, a Canadian rock band from the 1960s. While the music is obviously chosen for the titled chorus, it also speaks to the film's intention of being set in the '80s. The song will be more than 15 years older, but it plays to the aesthetic of a mid-20th century disaffection that has been hinted at in the press.
Martin Scorsese is a producer on the Joker movie, and early word about the script is that it has a lot in common with the kind of character work seen in movies like Taxi Driver and King of Comedy. Is anyone else getting a knife's edge, Travis Bickle vibe from Joaquin Phoenix's "Arthur" in the above pic? Because I sure am. Rupert Pupkin himself, Robert De Niro, also has a role in this film. 
There are some set photos out there, too…
Now let's just hope we don't have to wait too long for a follow-up with Phoenix wearing the green and white.
further reading: The Actors Who Have Played the Joker
It's also pretty funny how this simple image couldn't be any further away from the first look fans got at Jared Leto as the Joker when 2016's Suicide Squad was first going into production. David Ayer revealed that rather different take on the Clown Prince of Crime, "damaged" tattoo, grill, and all on social media, and it was pretty divisive. This low key reveal certainly plays into the idea that Joker isn't going to be your typical comic book adaptation.
Joker will open on Oct. 4, 2019. We have everything else you need to know about the Joker movie right here.