News
Joker Movie in the Works With Jared Leto
Yes, this is yet another Joker movie in development for the DCEU, bringing the count to...many.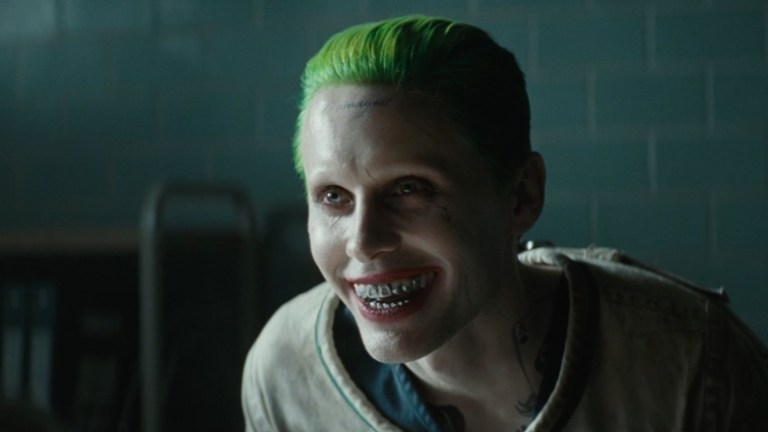 The Joker is arguably the greatest supervillain in pop culture history. He's inescapable and iconic, and the character allows any number of actors to disappear completely into the role and cause all kinds of mayhem. Warner Bros. knows a good thing when they see one, and they know they need heavy hitters on screen, so why not make a Joker solo movie, right?
With that in mind, the Joker that we met in the Suicide Squad movie, where he was played by Jared Leto, is getting his own film (Variety broke the news). Leto will also executive produce the untitled movie. This brings the count of Joker movies in development to three. There's Todd Phillips' completely unrelated Joker movie, which will likely star Joaquin Phoenix and tell the origins of the Clown Prince of Crime. That movie exists outside of the continuity established in Suicide Squad, Justice League, etc, and will reportedly be under a new DC Films banner to distinguish it.
But there's also a similarly untitled Harley Quinn and Joker movie in the works, which would pair Leto with Margot Robbie once again. Harley Quinn is busy herself, with a solo movie of her own in development, as well as likely appearances in Gotham City Sirens (which will be directed by Suicide Squad's David Ayer) and Birds of Prey. And none of this takes into account Suicide Squad 2, which is hoping to shoot later this year. That will certainly feature Harley, and likely Leto's Joker.
Oh, and let's not forget that there's a long-gestating The Batman solo movie which may or may not star Ben Affleck and that, for all we know, might have room for a few minutes of Joker screentime. There are Batgirl and Nightwing movies in the works, too. Basically, expect lots of Gotham City on the big screen over the next few years.